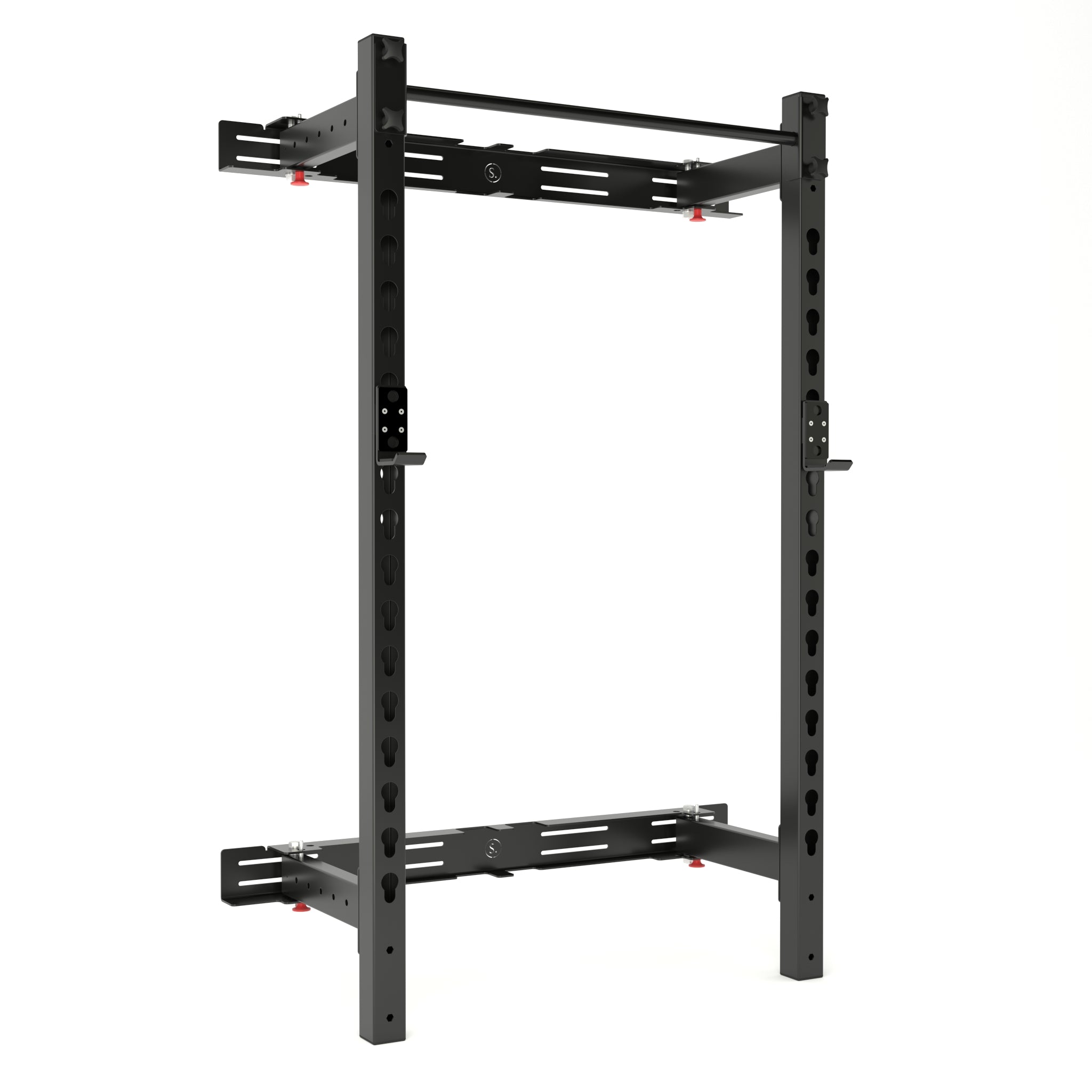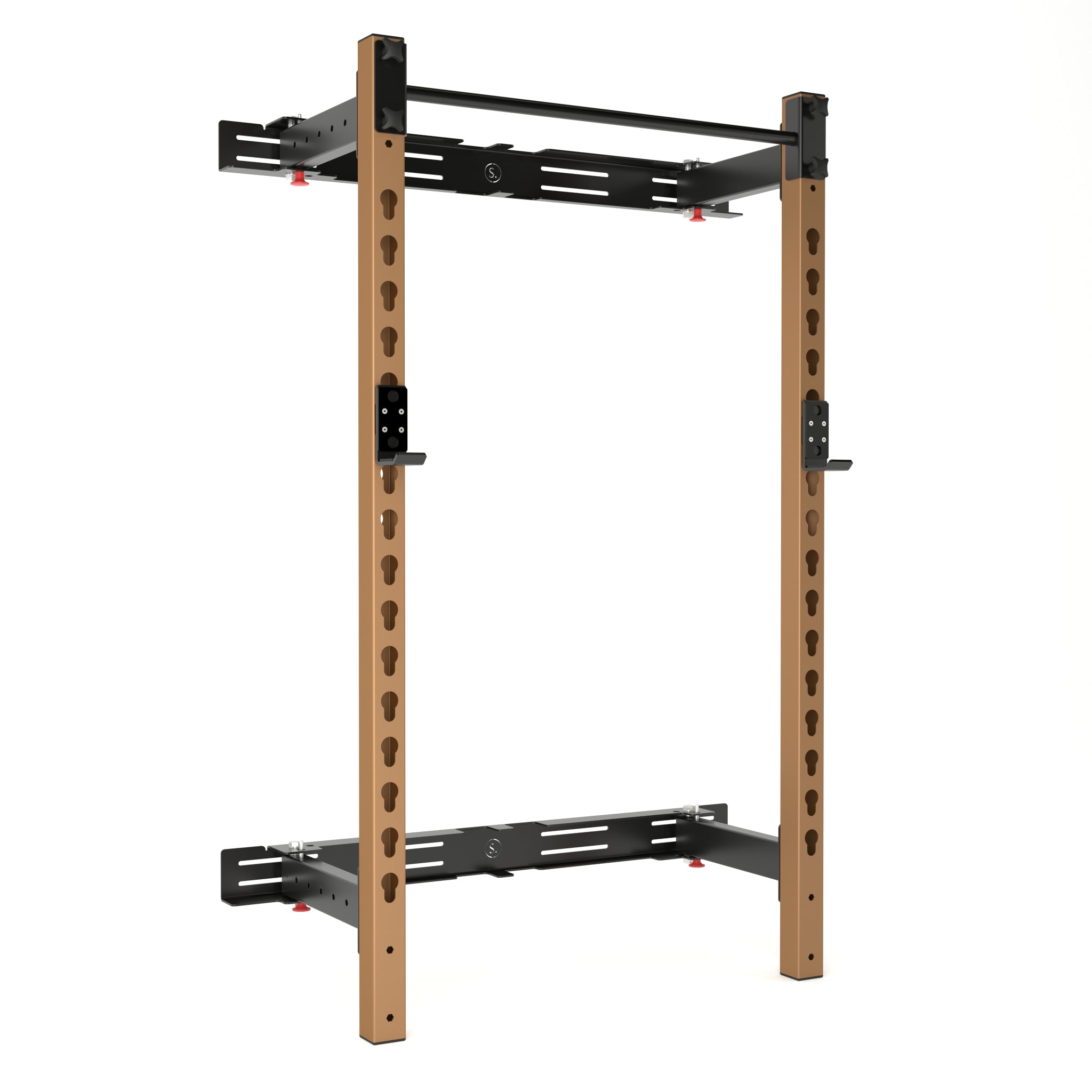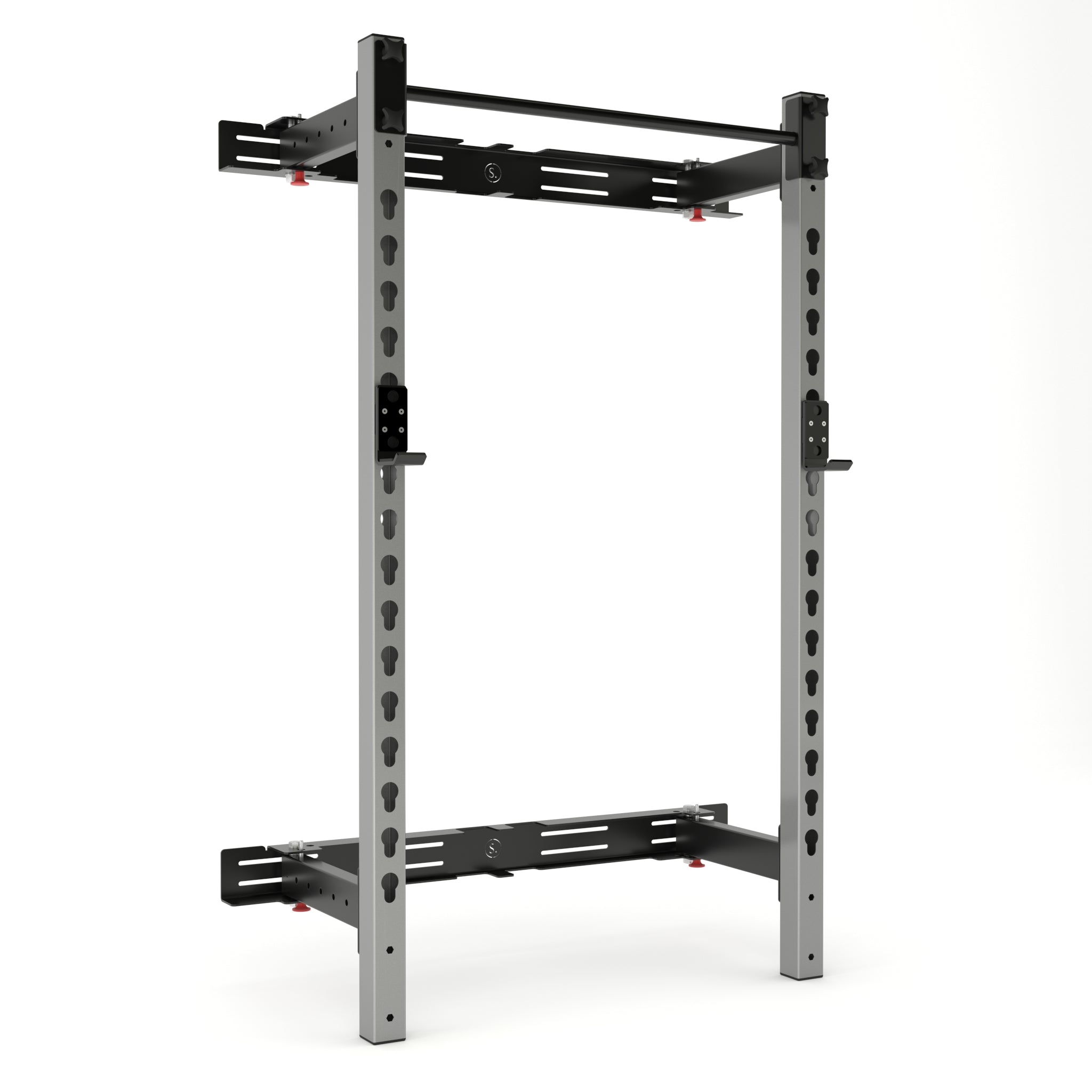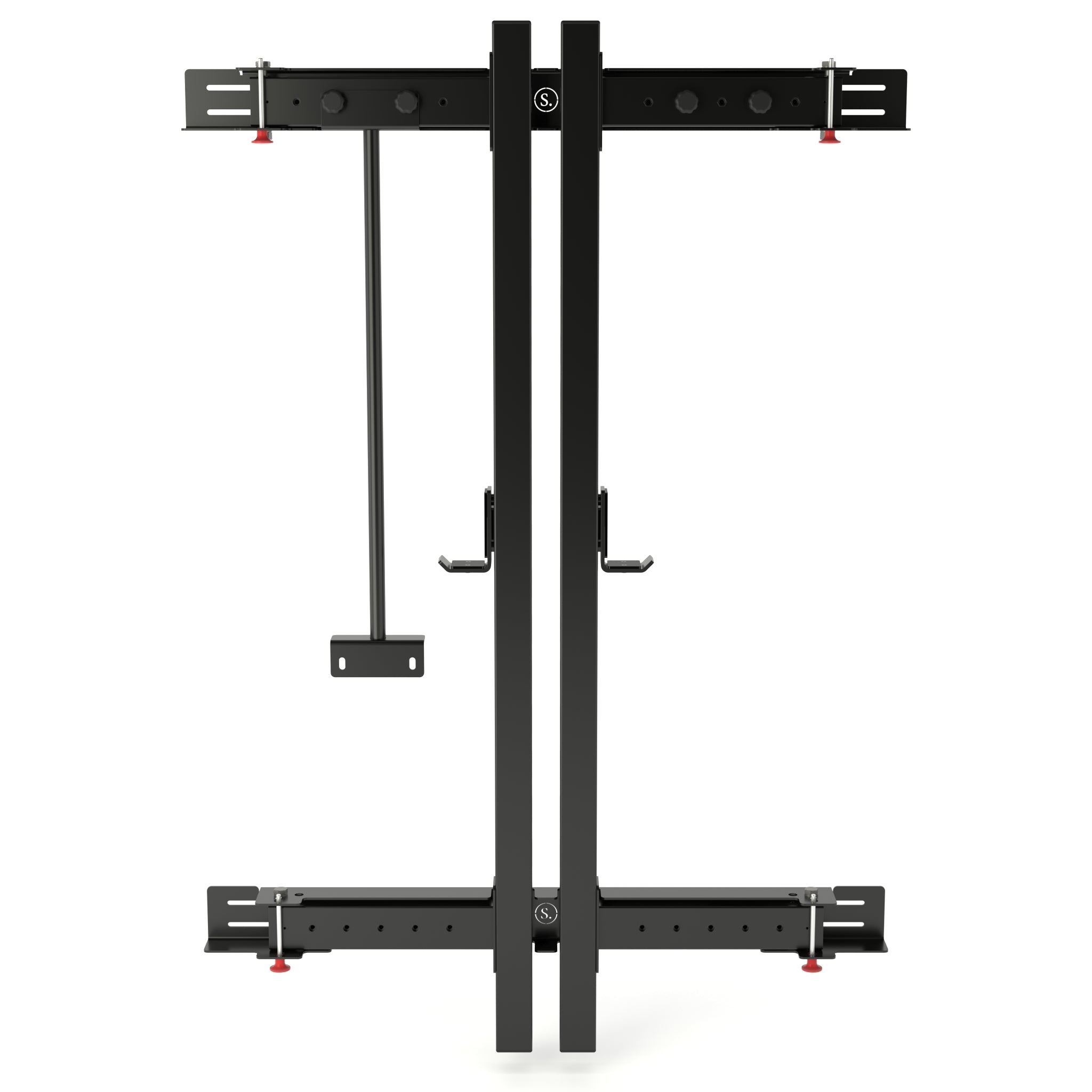 Solo Wall Mounted Folding Squat Rack
---
Space is a luxury when designing a home gym space, so making smart decisions that help maximise the training you can do in your space is key.
Our folding wall-mounted squat rack has been designed with simplicity, minimalist style and optimal functionality in mind. After considering customer feedback, we decided that a more compact, folding version of the Solo Half Rack and Wall Mounted Rack would suit a broader range of customers and offer clients more varied options in the layout of their space.
This wall-mounted home squat rack has been carefully designed by our team for those serious about training as well as home athletes with a focus on style. It features a solid UK steel construction featuring 3mm x 80mm x 80mm tubing, it's ready to handle what you can throw at it.
Since we manufacture each Solo rack to order, we're happy to discuss any bespoke requirements and requests you have for colours or branding.
While folded against the wall, the J-Hooks store neatly on the reverse of the upright and the pull-up bar detaches hangs from the top of the rack. To fold the rack out, simply remove two locking pins on each leg position the legs, and replace the pins, fixing the pull-up bar in place to complete the setup.
Rather than fixed-position bolt holes, we have included a long slot on the backplate to allow you (or your fitter) to mount to the wall in the most secure locations.
Product Specifications
Dimensions (h x w x d) Built
2214mm x 1500mm x

729

mm (inc. j-hook)
Dimensions

(h x w x d) 

Folded
2214mm x 1500mm x 120mm

Materials

Mild Steel

J-Hooks

Ultra-high-molecular-weight polyethylene

Steel

80mm x 80mm Box 3mm Wall

Factory

Lancashire, UK
We recommend this rack is only mounted to a solid structural wall. If you need clarification on wall mounting equipment, we recommend seeking expert help before installing it. Please ensure you use appropriate fixings for the type of wall. For this item, we don't provide these as we recommend you select the correct fixings for your wall.