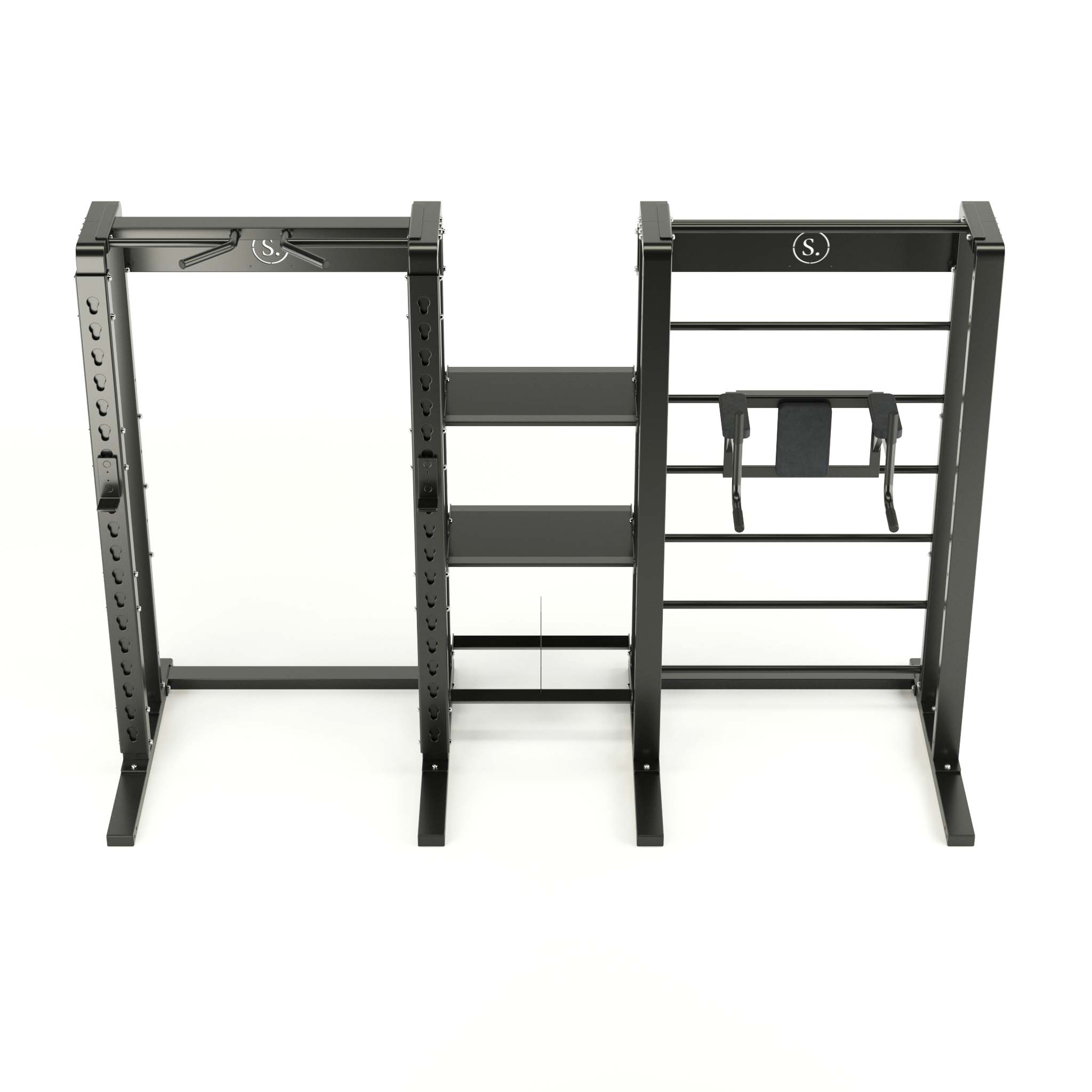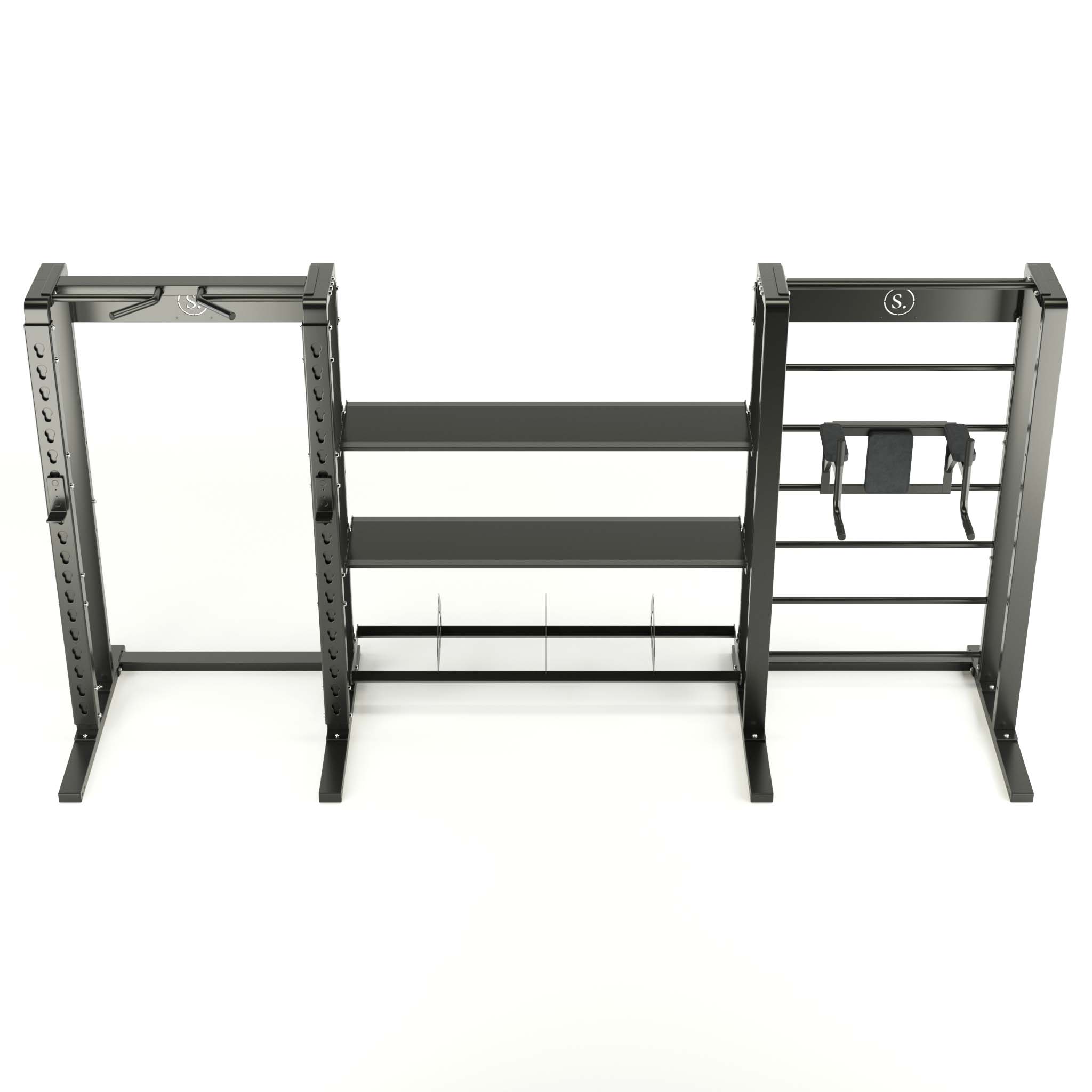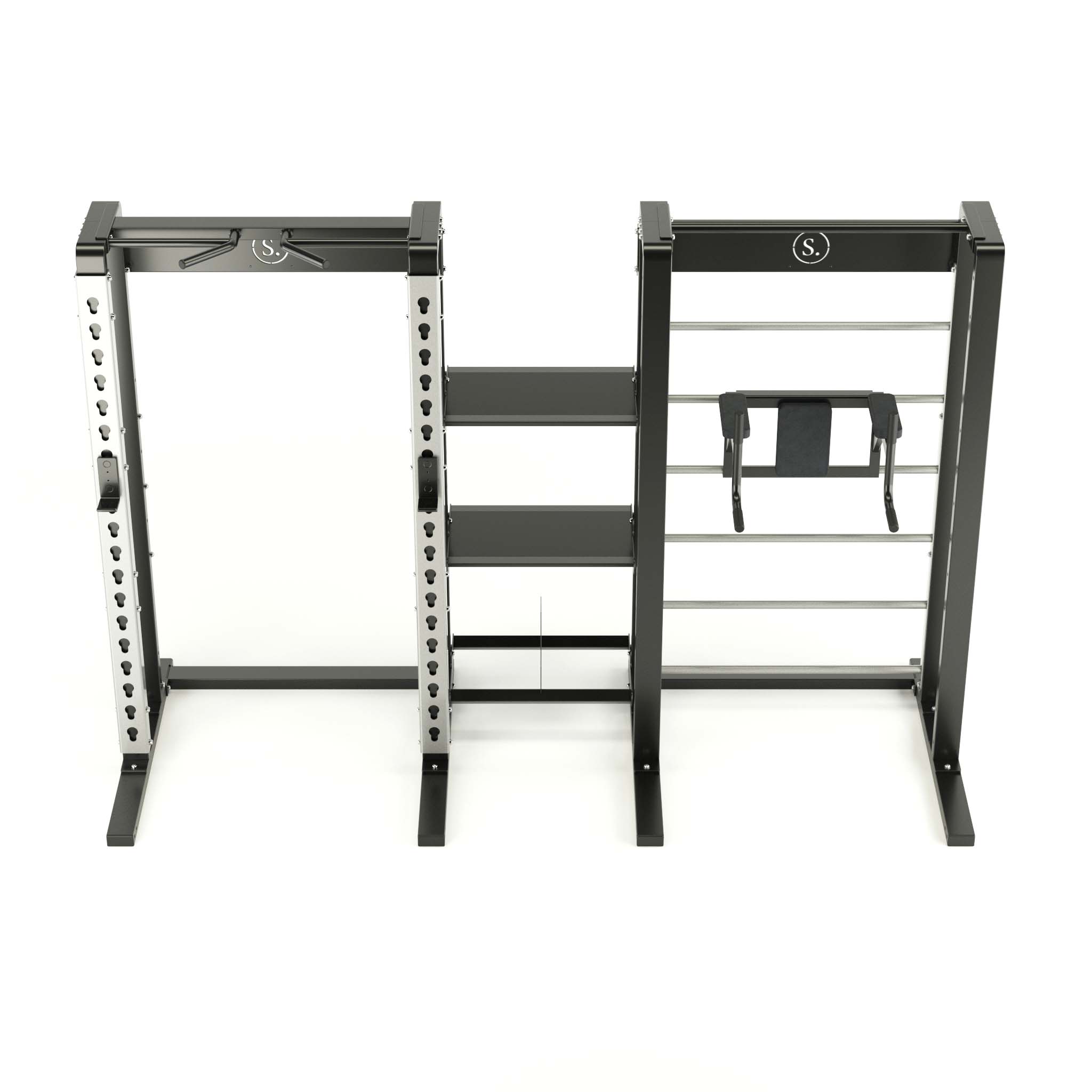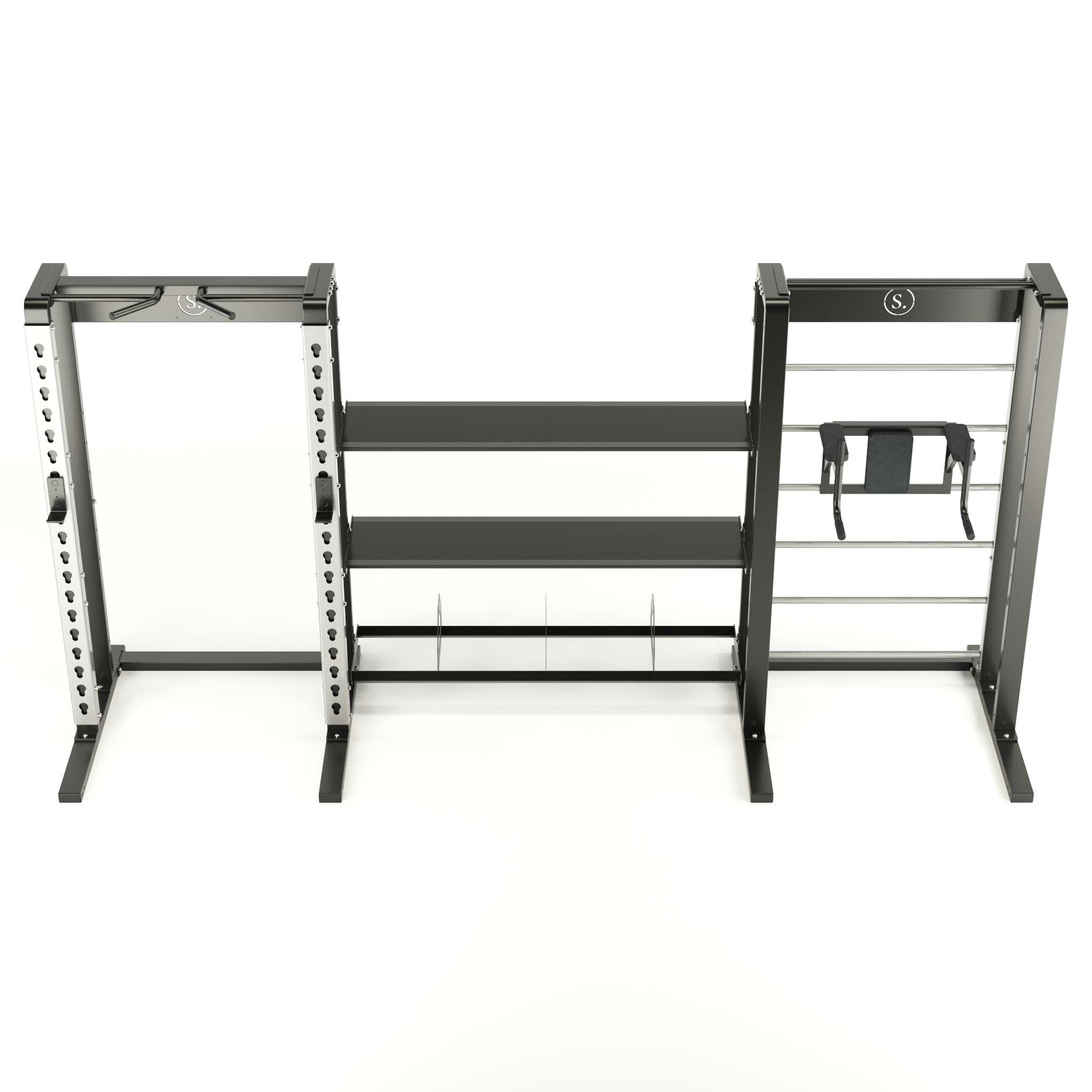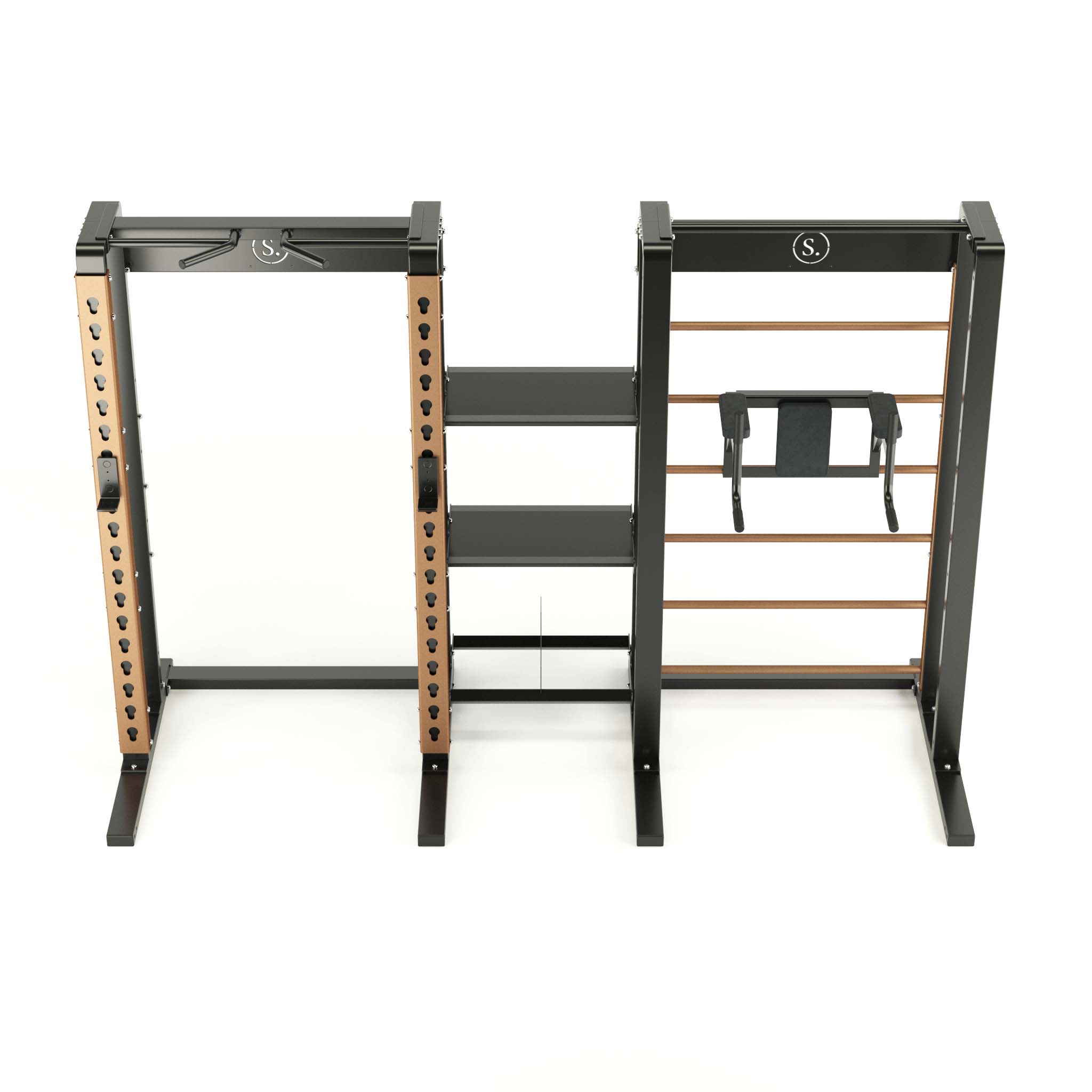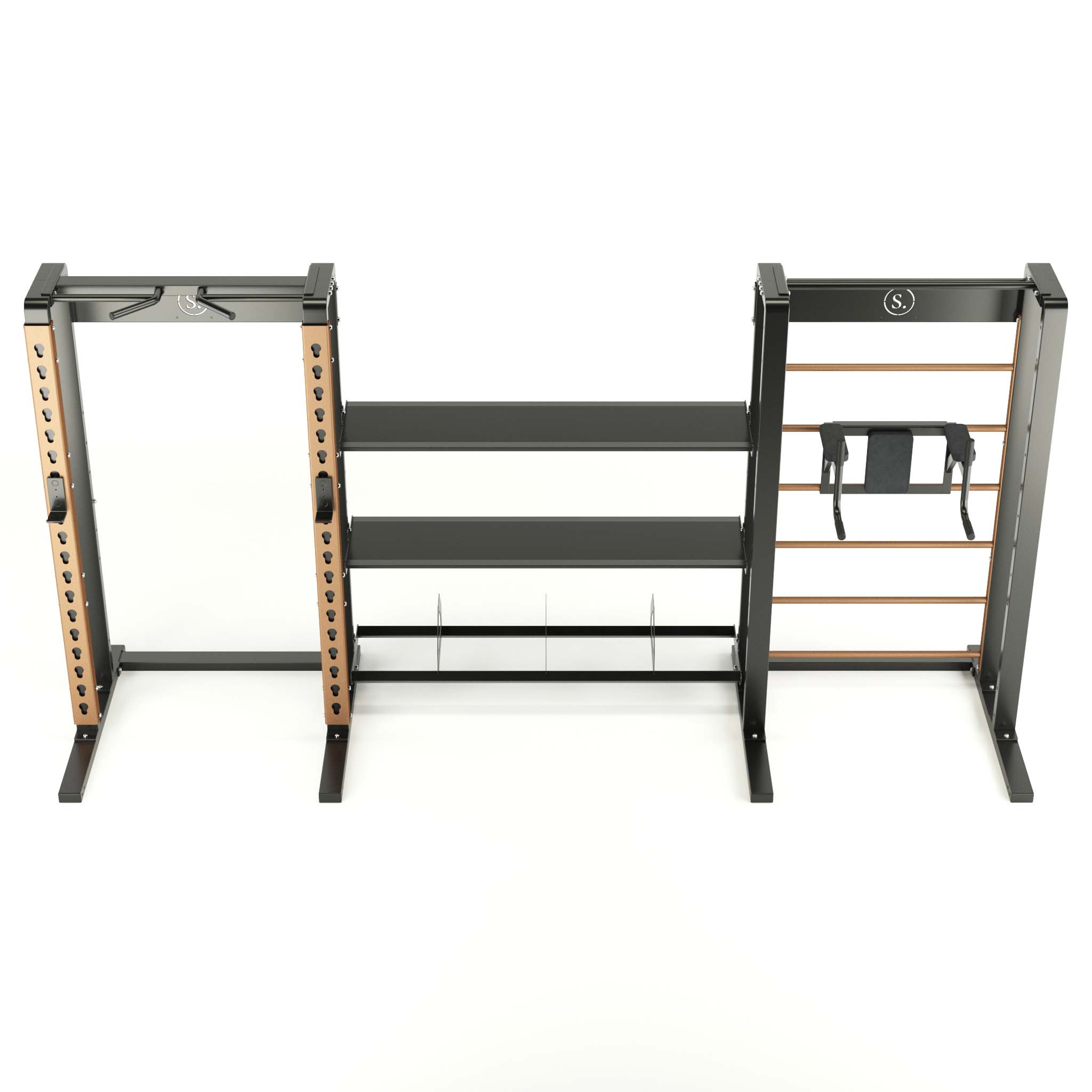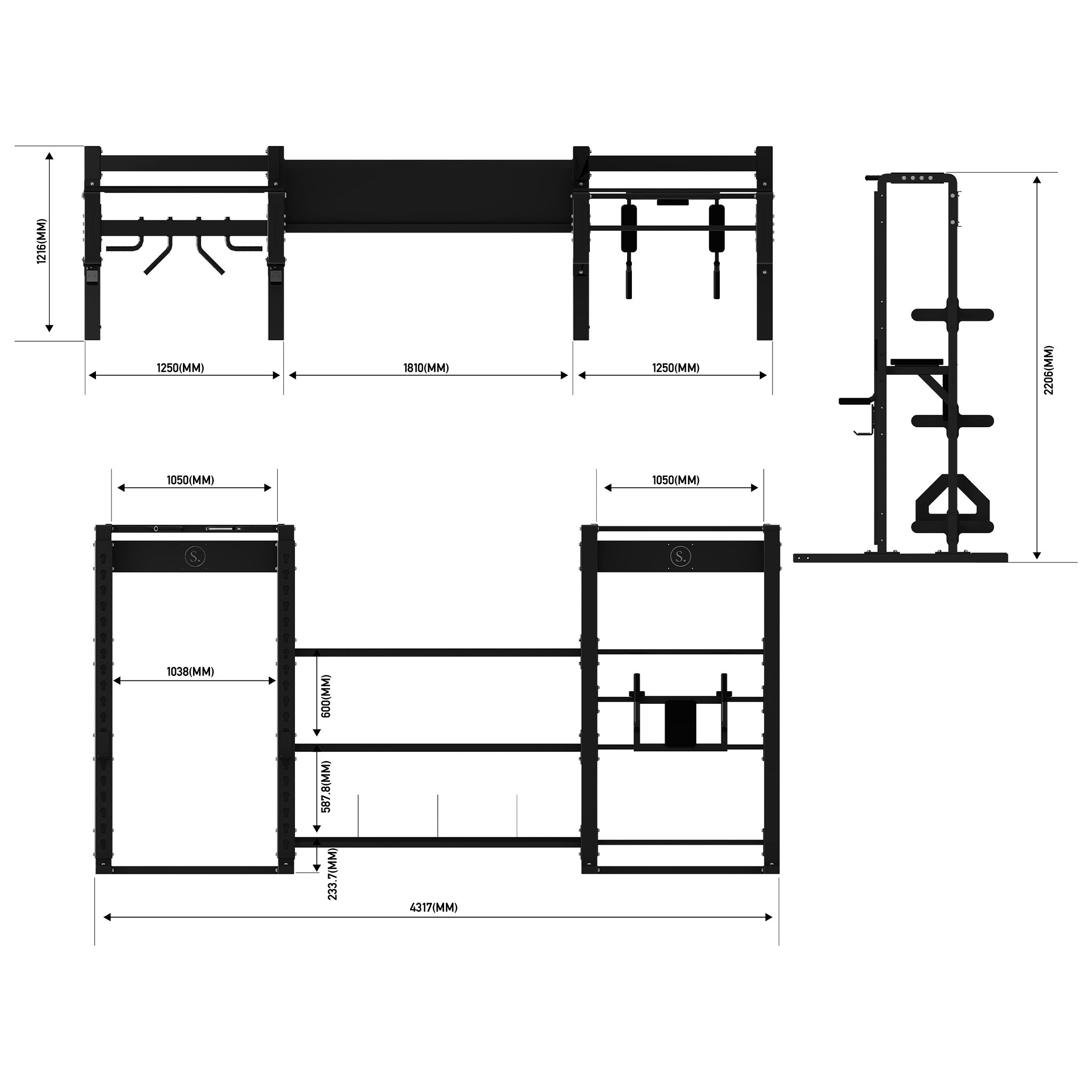 Solo Training System
---
The Solo Training System is our all-in-one home training hub. It combines a number of our other standalone products in one show-stopping squat rack, storage and bodyweight training combination.
The half squat rack comes with j-hooks and three premium colour options for the front uprights. Designed and tested by serious athletes, the squat rack is ready to take whatever you can throw its way.
We set out to create the most engaging and enjoyable training setup we could imagine for home. That's why we also offer; our (Digital+) model which comes ready to go, with an integrated TV mount and 43" HDTV.
The centre storage unit is available in two lengths (Compact vs Wide) to suit any space and is ready to hold weight plates, dumbbells and other accessories on a flat shelf.
Finally, the second stall bars section has been designed for maximum versatility. It has wall bars, a captains chair (dip bars and leg raise machine) and additional pull up bars.
| | |
| --- | --- |
| Product Specifications | |
| Dimensions (h x w x d) | 2206mm x 4317mm x 1216mm |
| Max Loading | 300kg |
| Material | Mild Steel |
| Steel | 3mm Steel Body |
Note: this item is made-to-order and may have a lead time of up to three weeks.