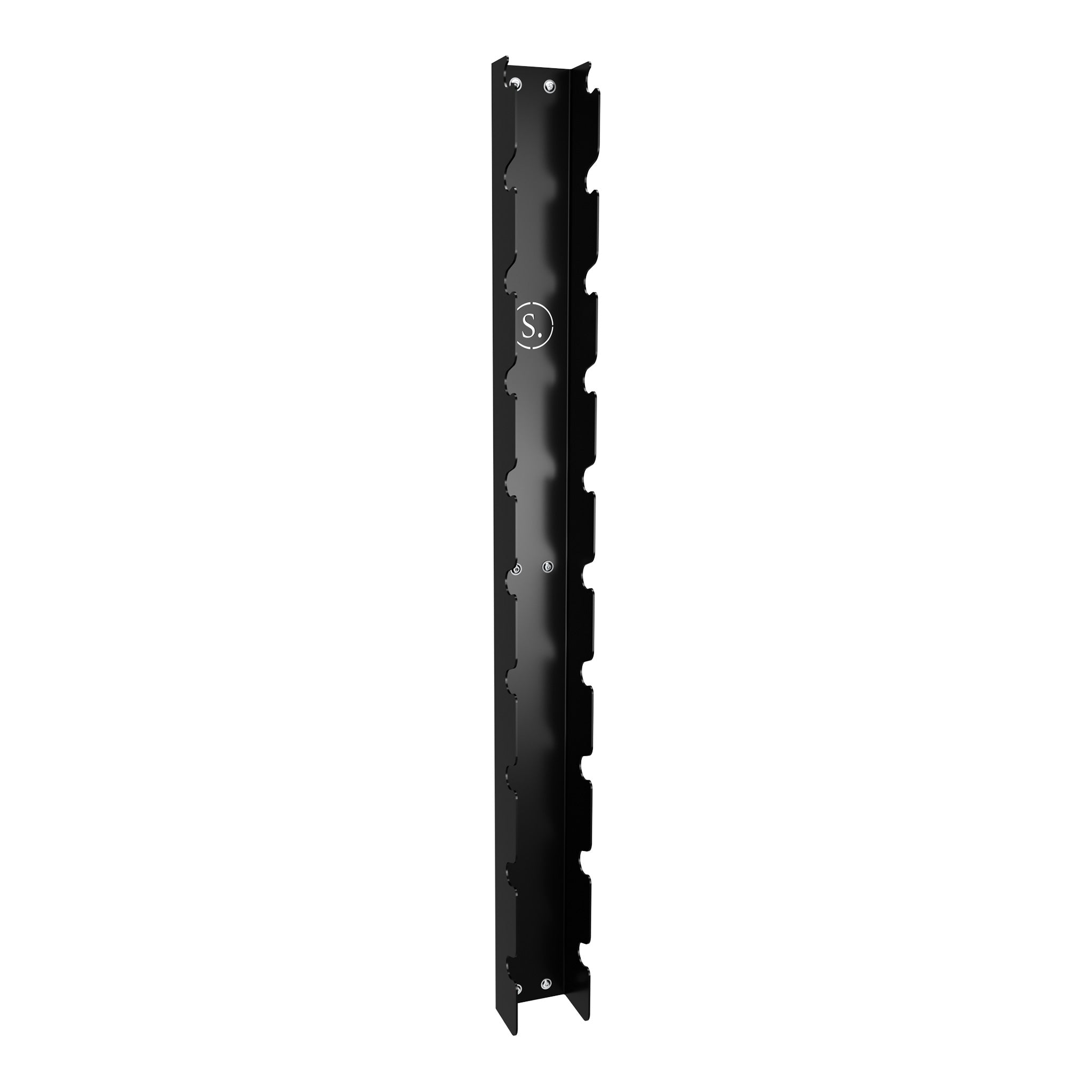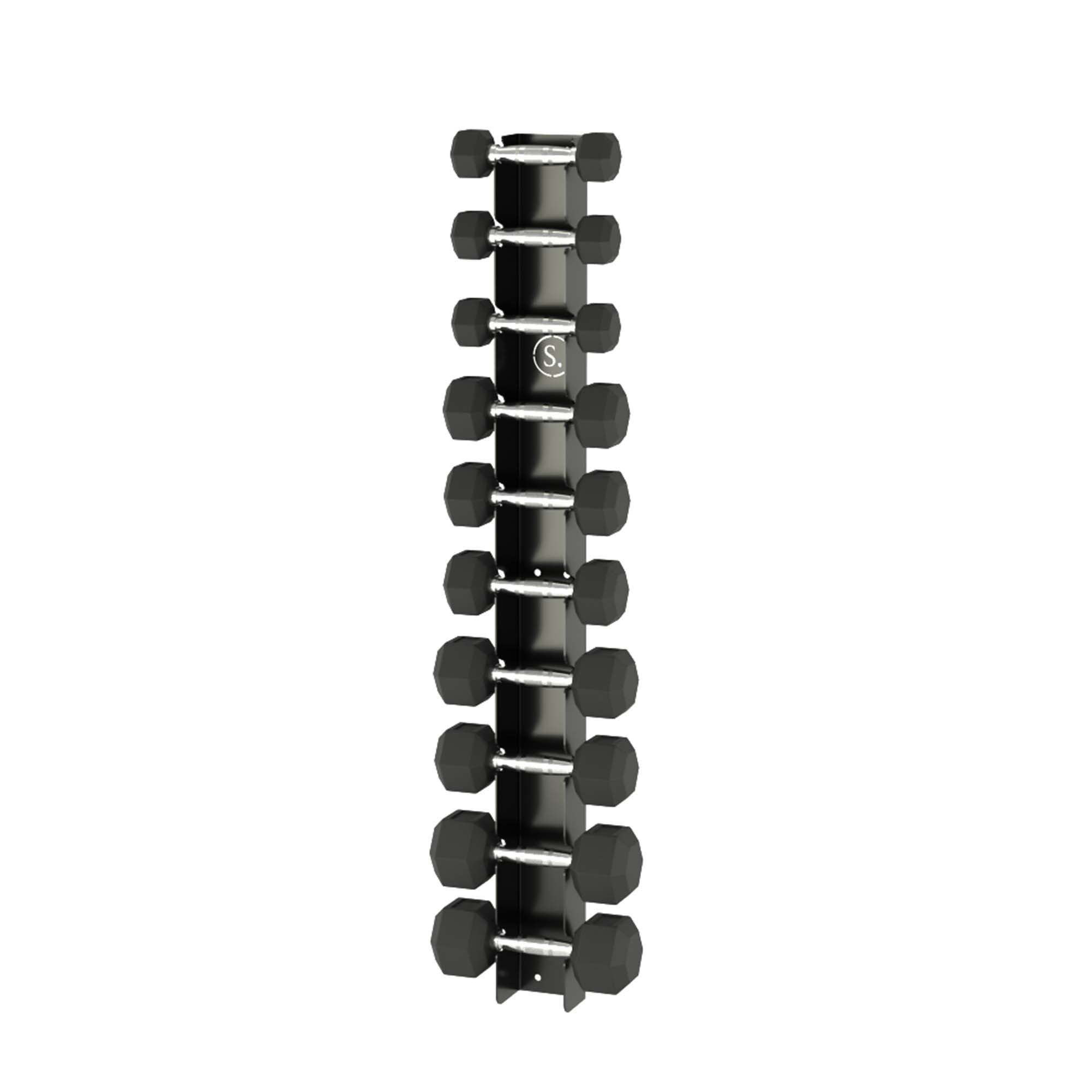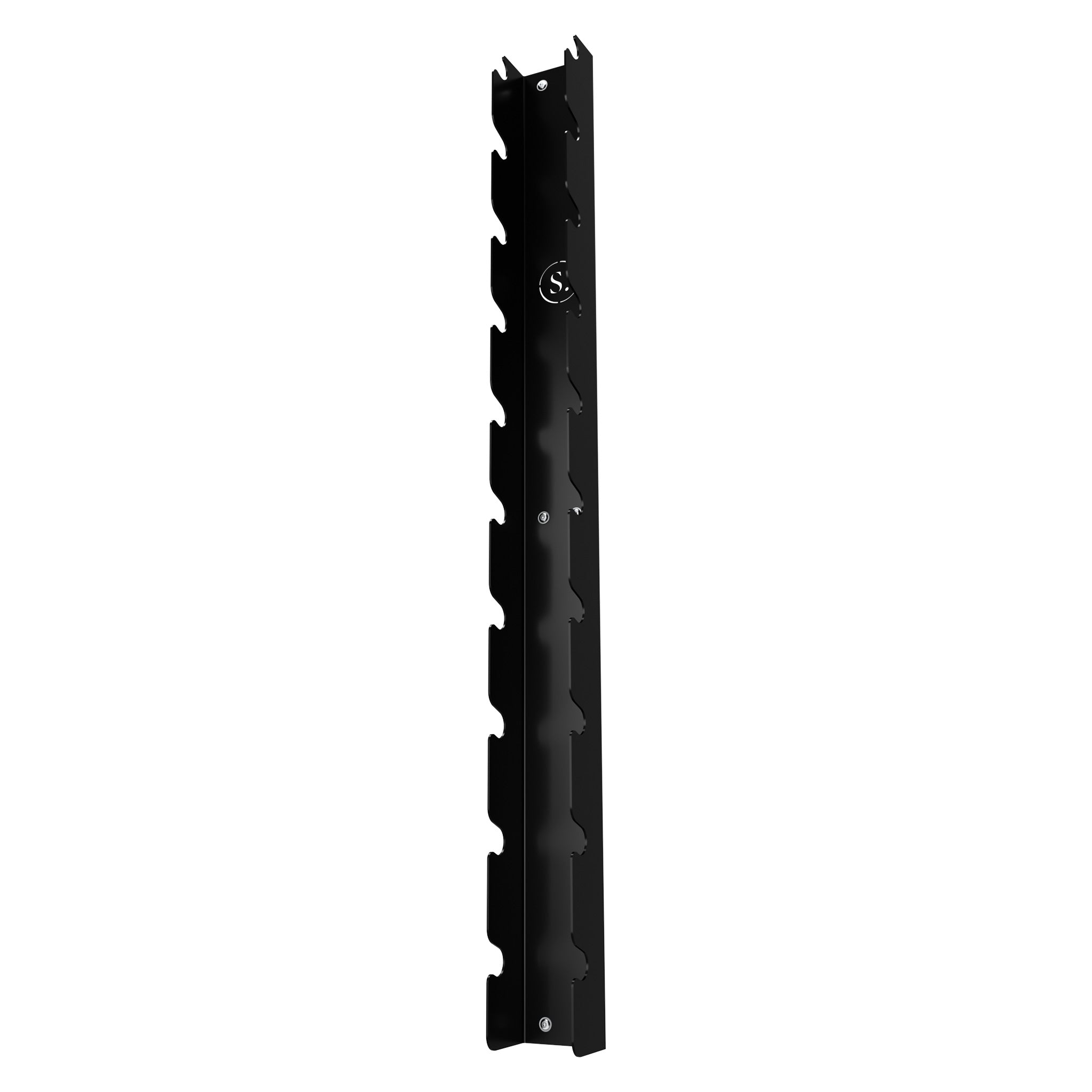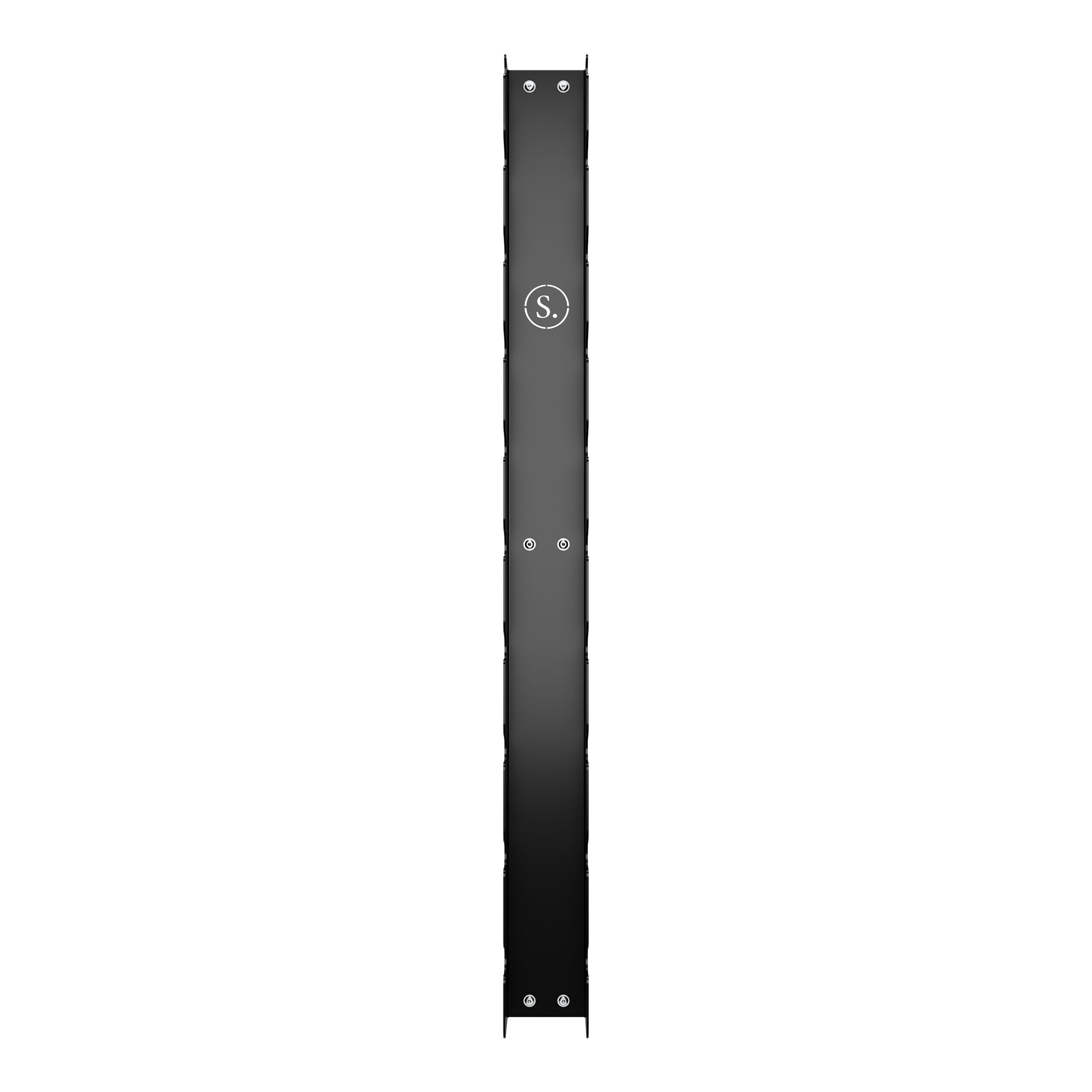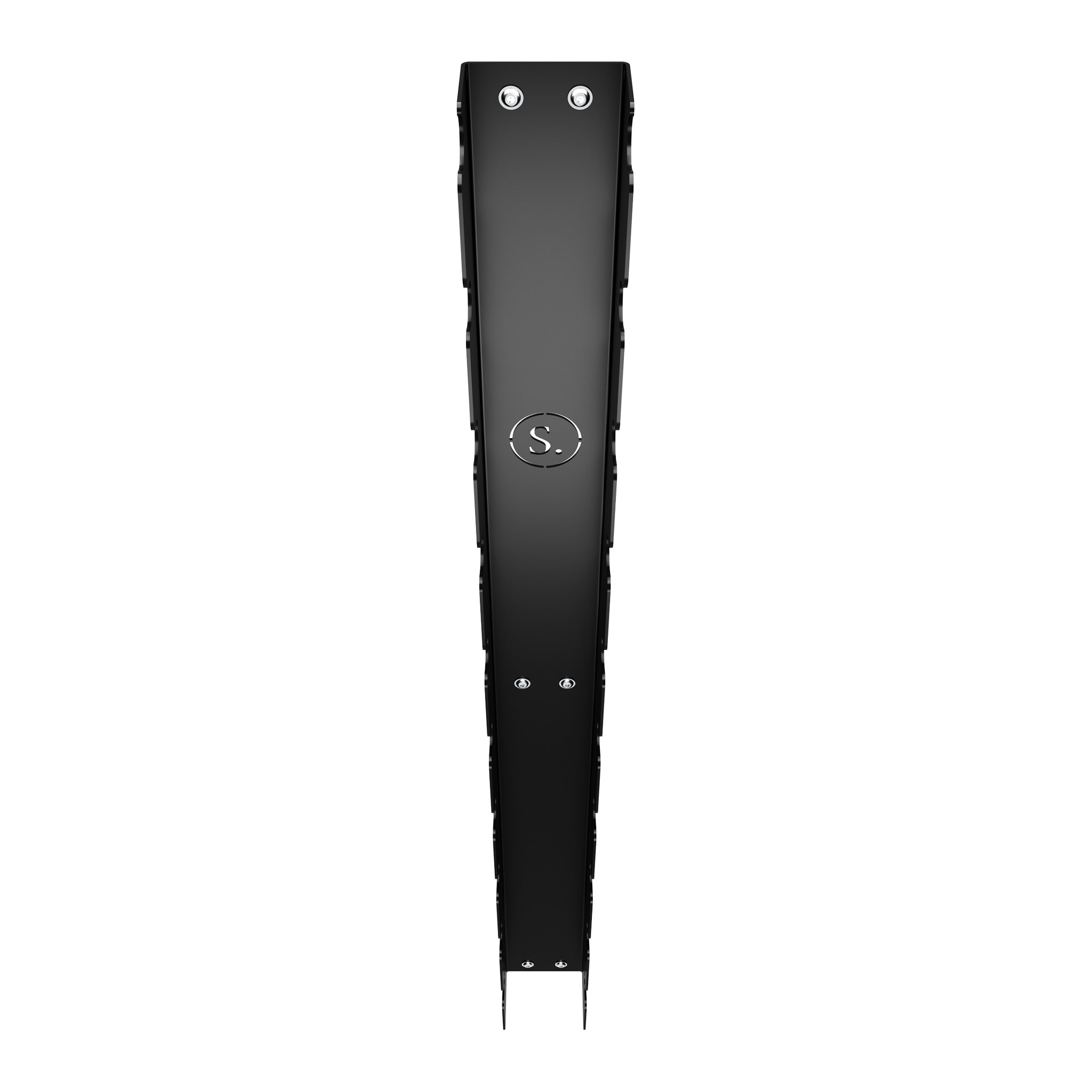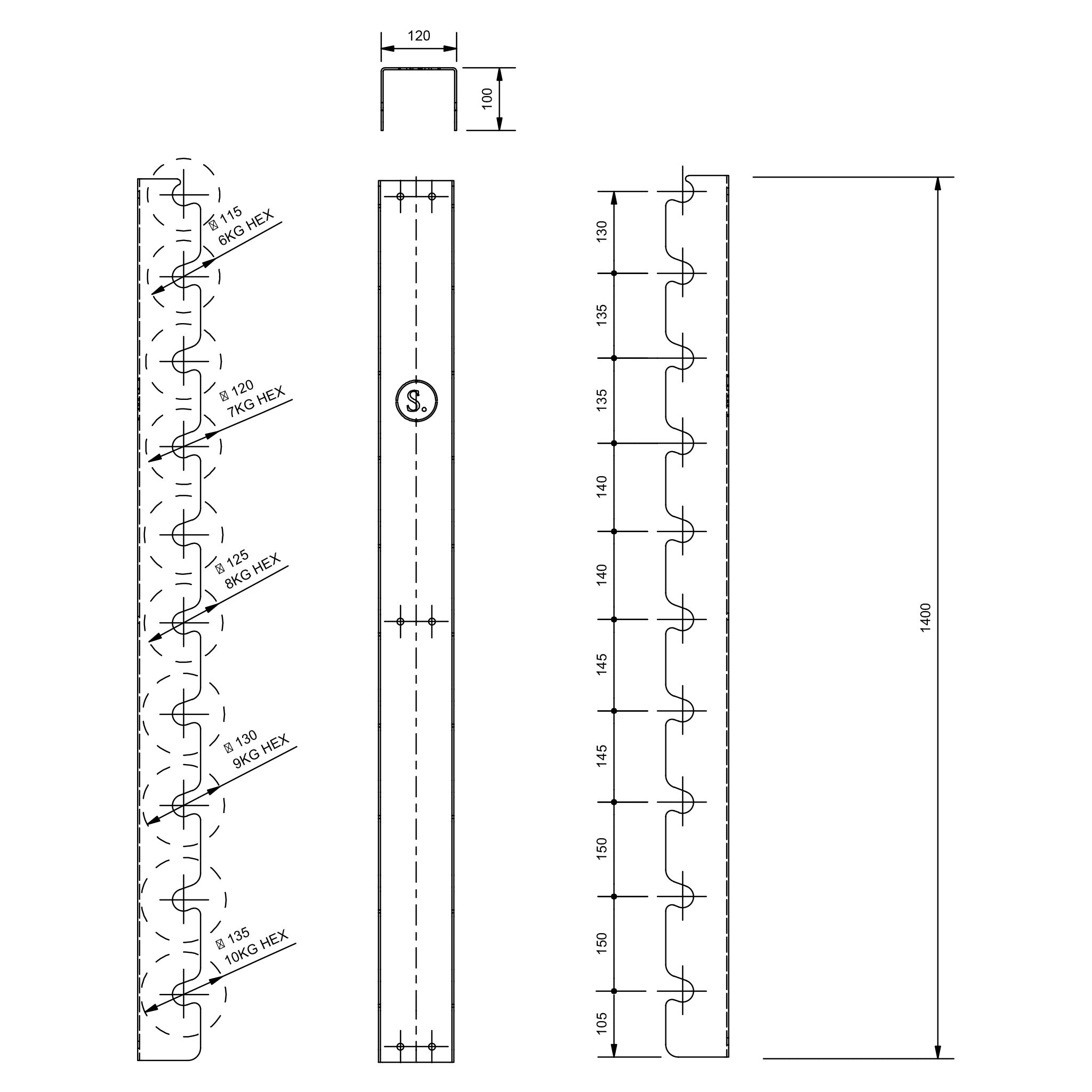 Wall Mounted Dumbbell Storage Rack
---
Dumbbell storage racks are primarily designed for commercial gyms that have enormous 2kg to 40kg sets (or larger). We wanted to design a sleek, simple product that would help store a small number of dumbbells neatly out of the way in the home gym. 
We created this wall-mounted dumbbell storage rack to allow you to store up to five pairs of dumbbells vertically within a few millimetres of the wall. Traditional racks often have a footprint of up to 0.5m2 - which is valuable space you can't always afford to lose in the gym. 
For extra capacity, you could consider mounting this alongside another rack to store a full 1kg - 10kg dumbbell set. 
Important note: we have provided full dimensions of this product so you can ensure it will be compatible with the dumbbells you use. It's designed to be compatible with our Solo Hex Dumbbells. But this doesn't mean it will be compatible with all Hex dumbbells as sizes vary between manufacturers.
Please check the dimensions before placing your order. If you have any questions please just get in touch. If you provide us with the dimensions of your dumbbells, we'll happily check compatibility for you. 
Dumbbell Sets:
2-10kg (5 Pairs) - 2kg, 4kg, 6kg, 8kg & 10kg
6-10kg (5 Pairs) - 6kg, 7kg, 8kg, 9kg & 10kg
1-10kg (10 Pairs with 2nd Rack) - 1kg, 2kg, 3kg, 4kg, 5kg, 6kg, 7kg, 8kg, 9kg & 10kg
Fixings: We do provide fixings with this item, but please ensure you only mount to a solid structural wall. If you're unsure please consult a local tradesperson who can provide expert advice.