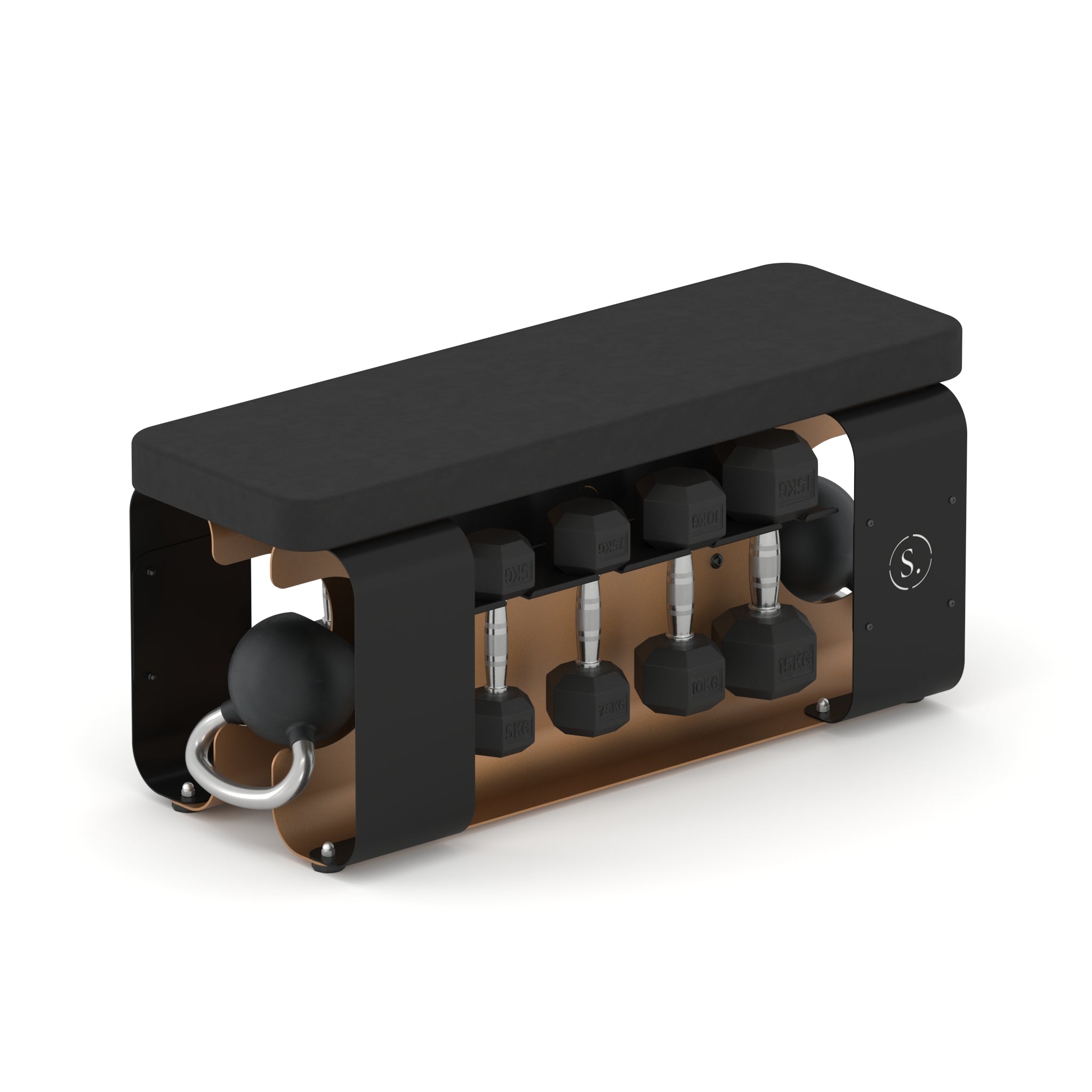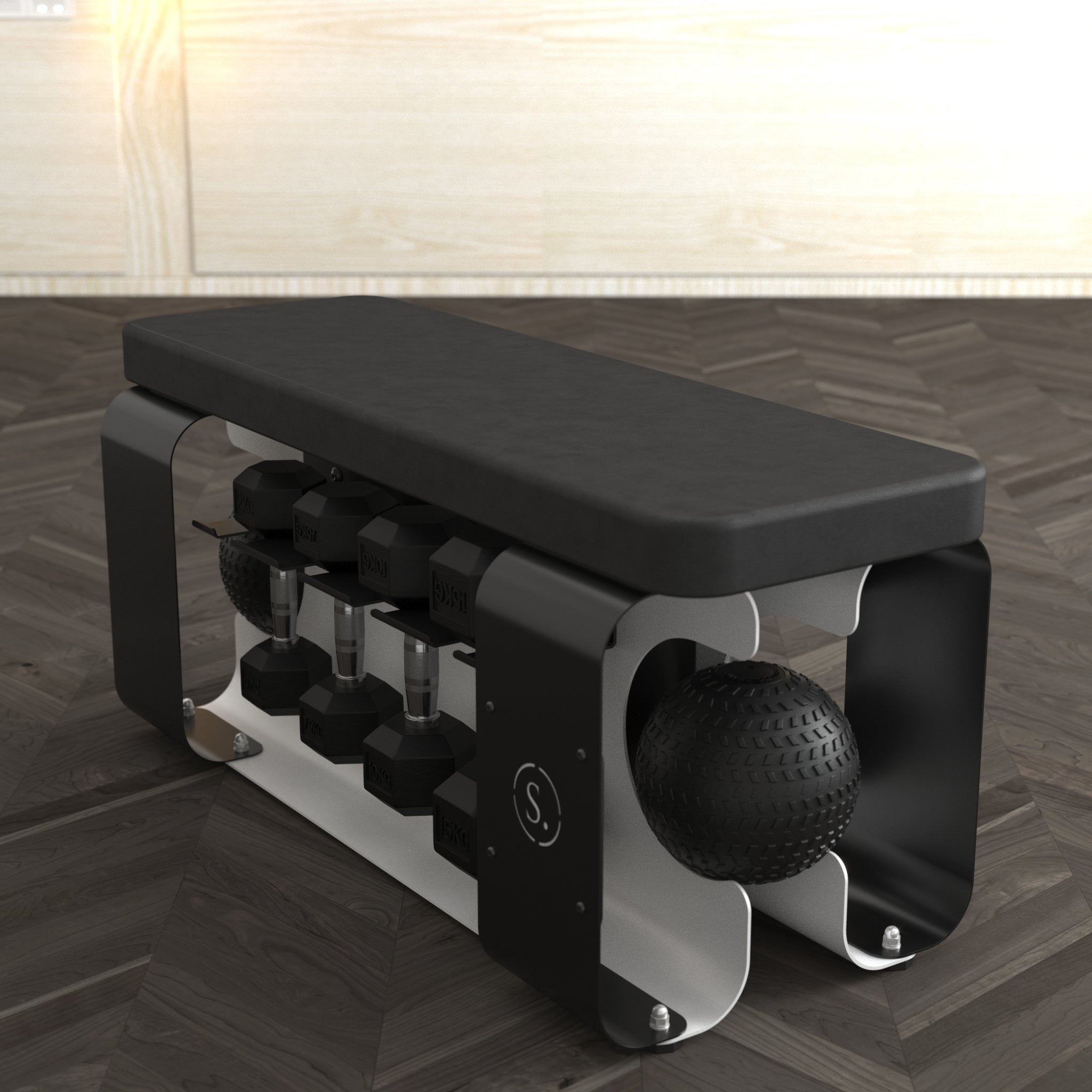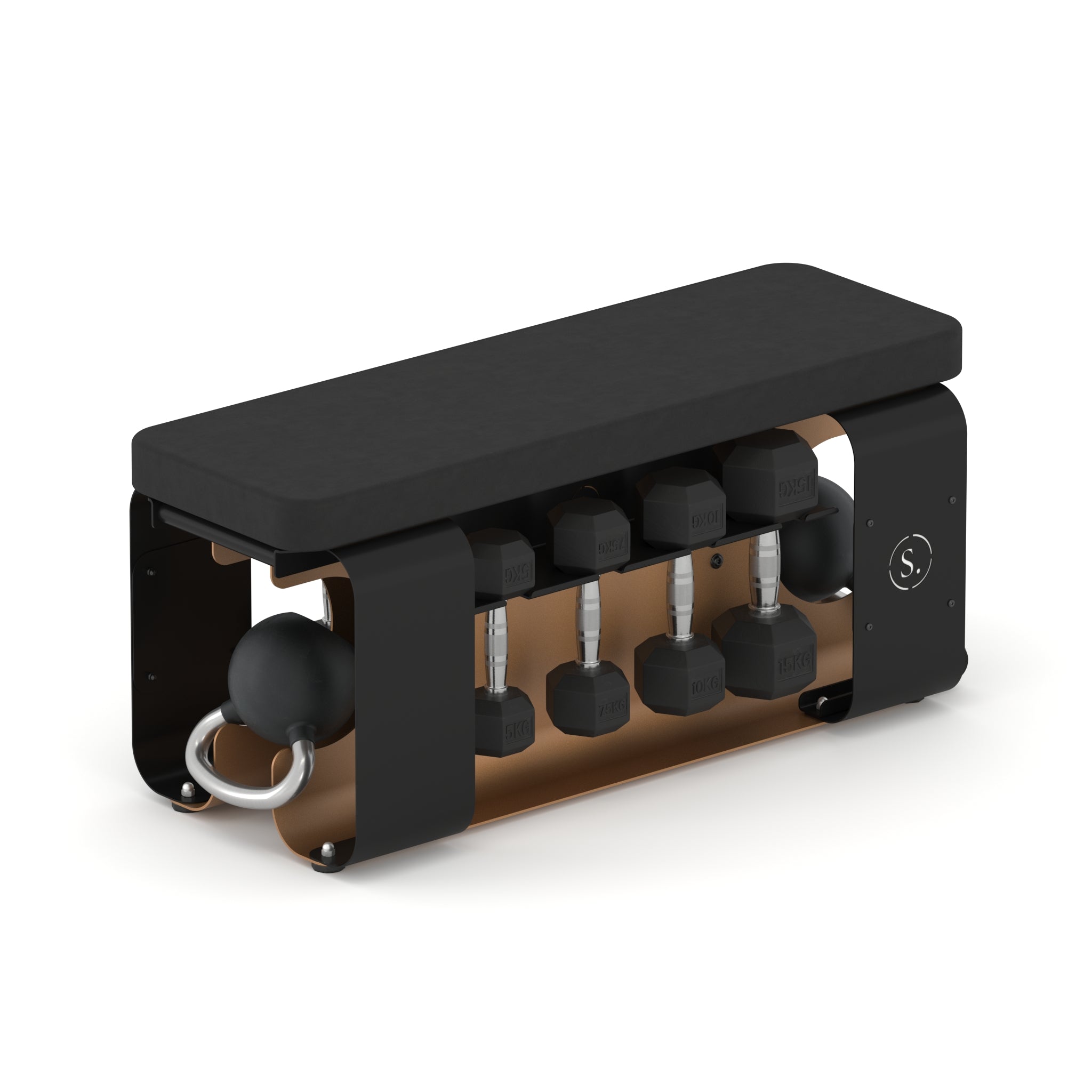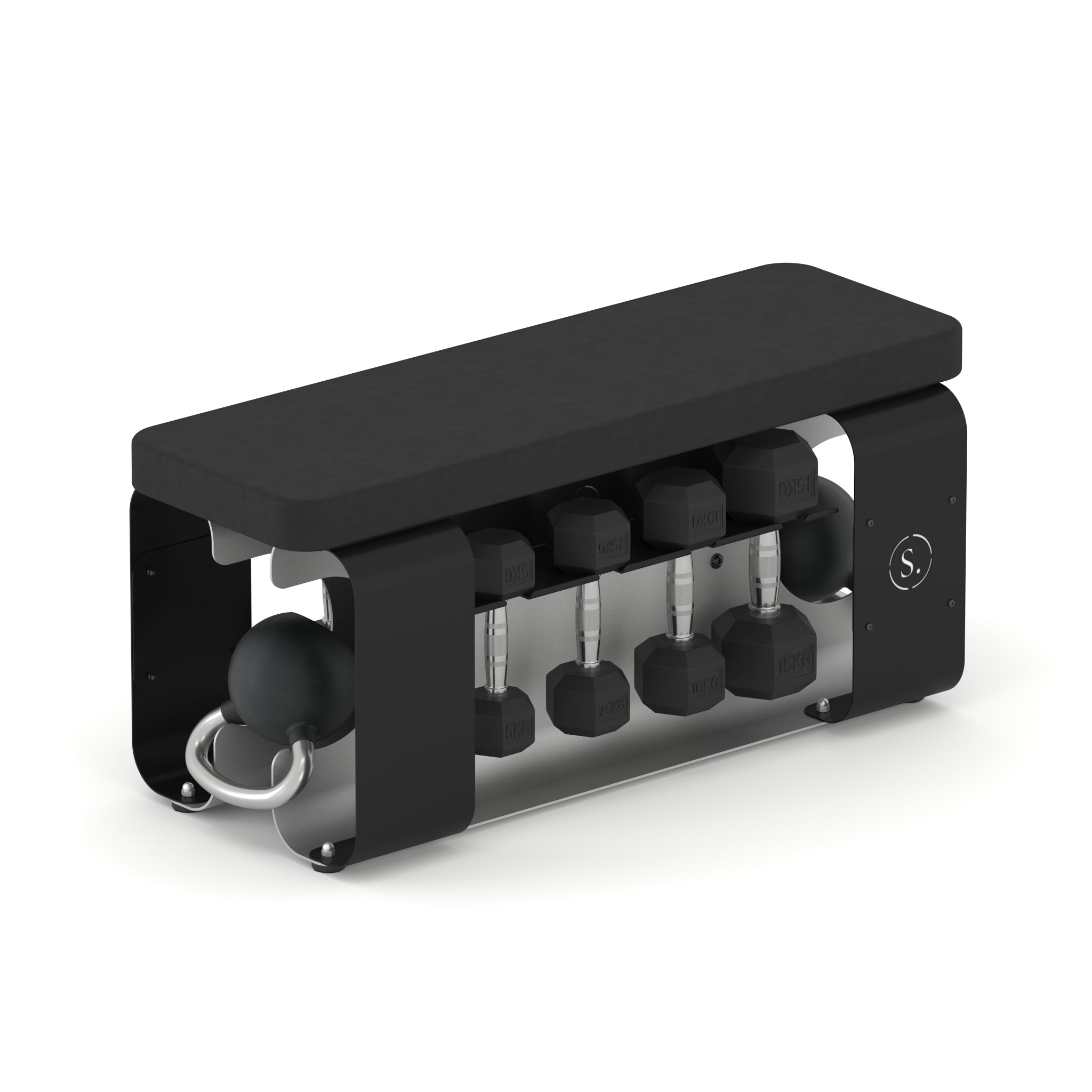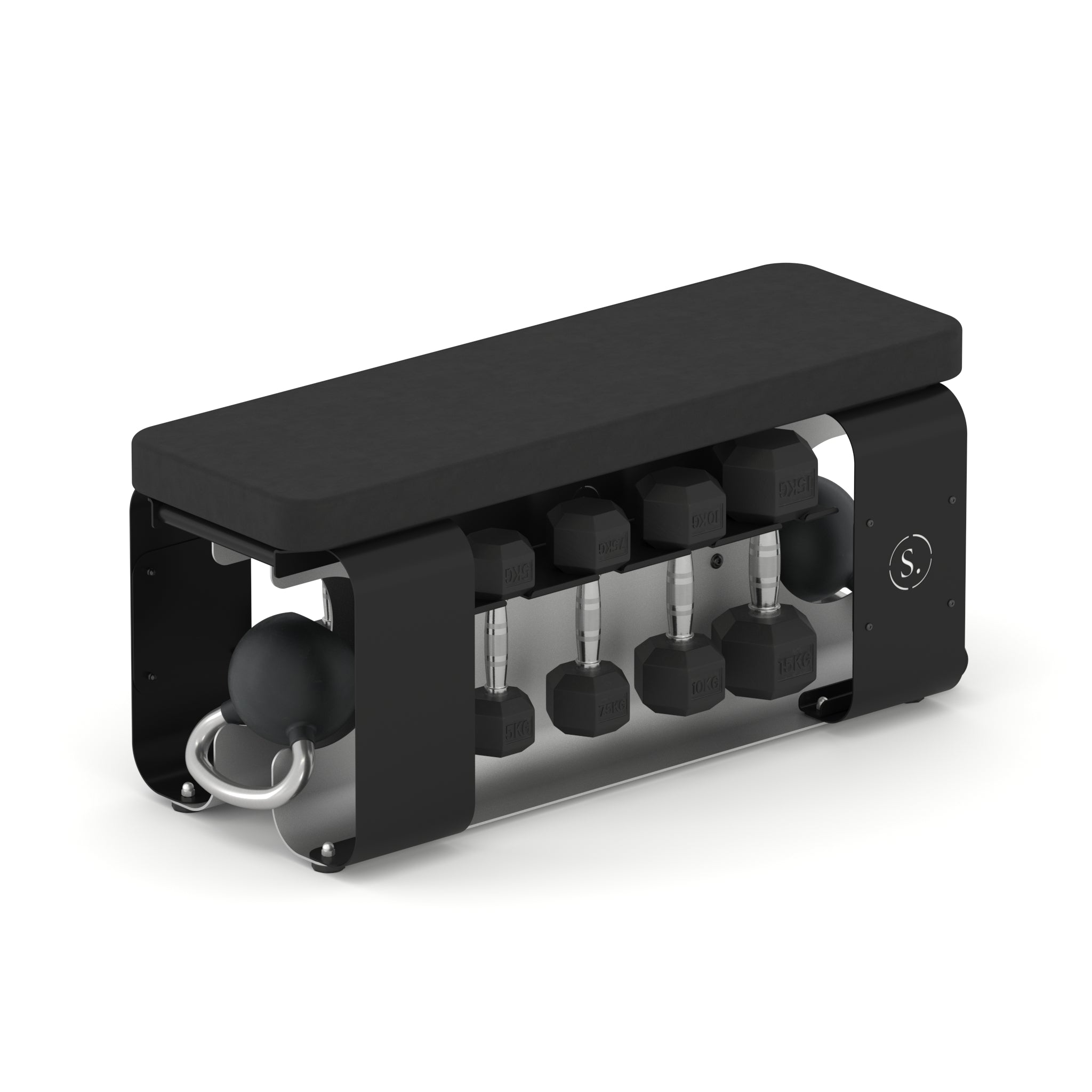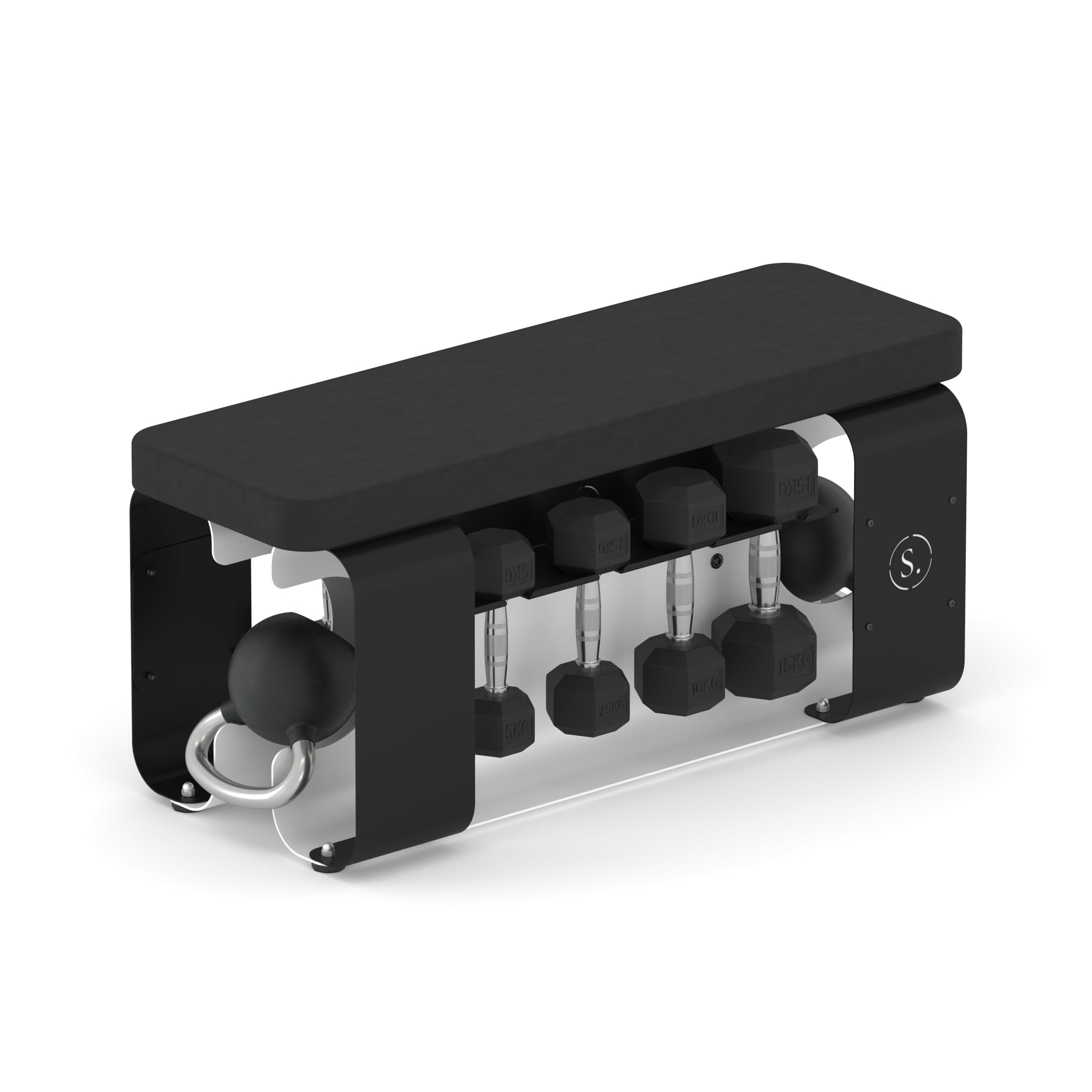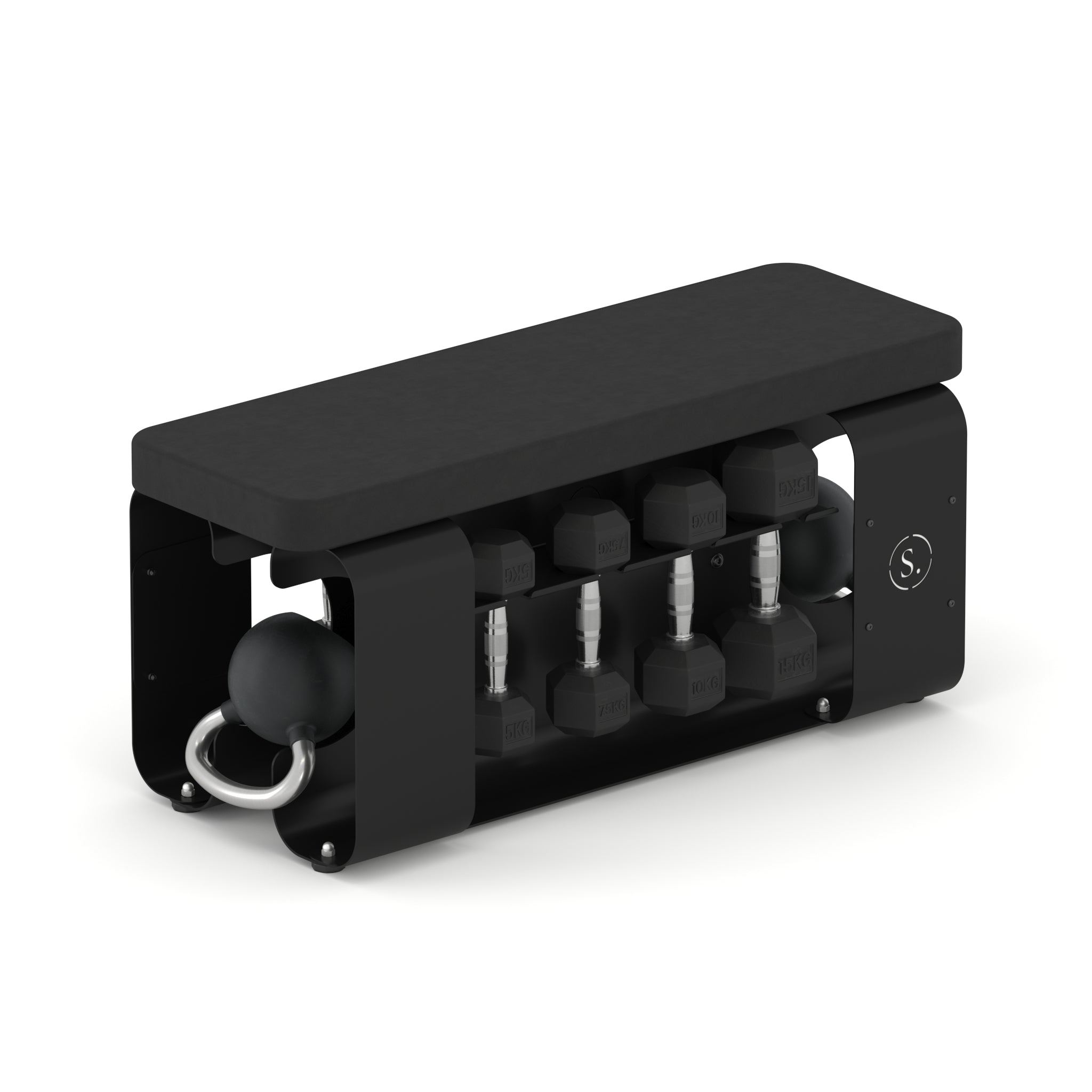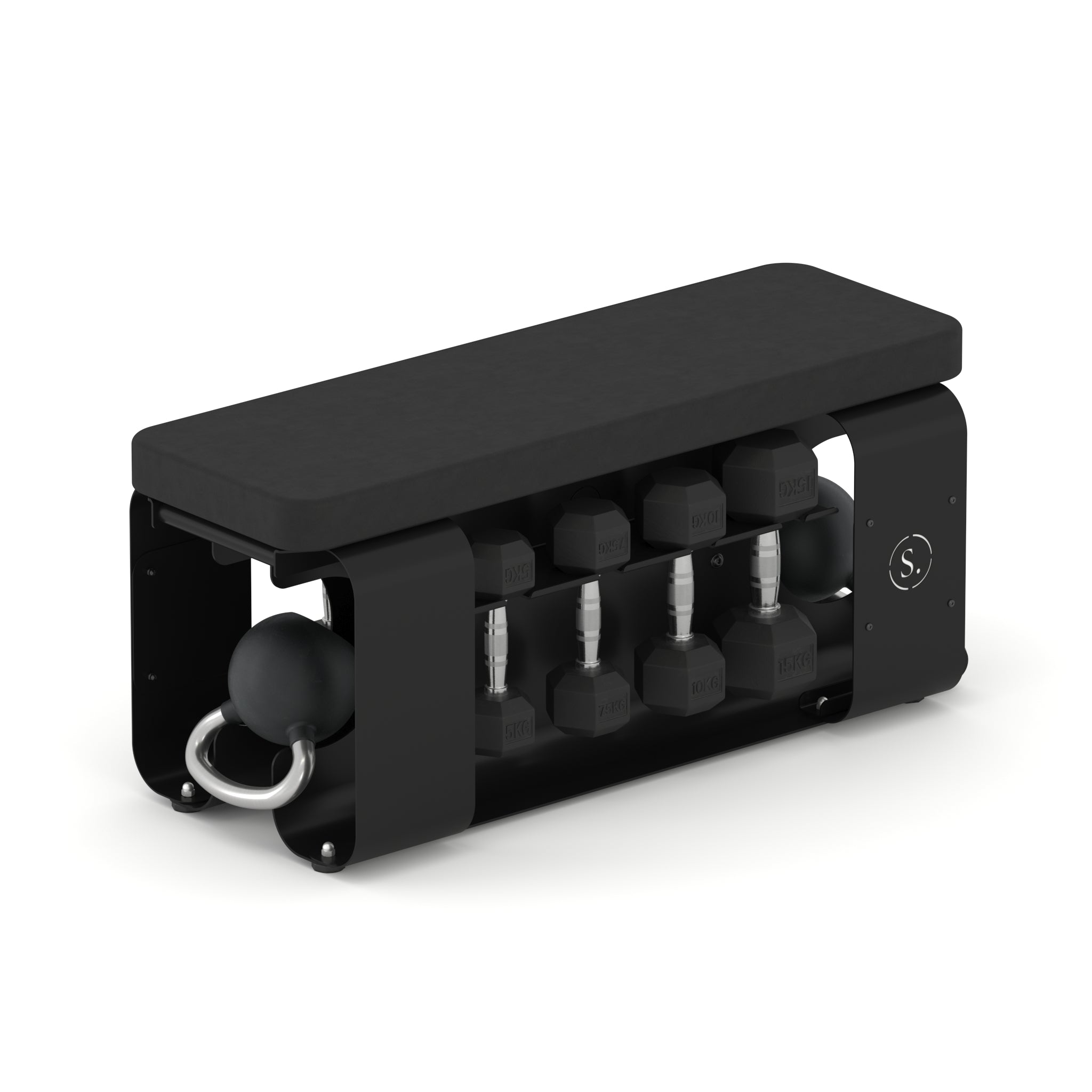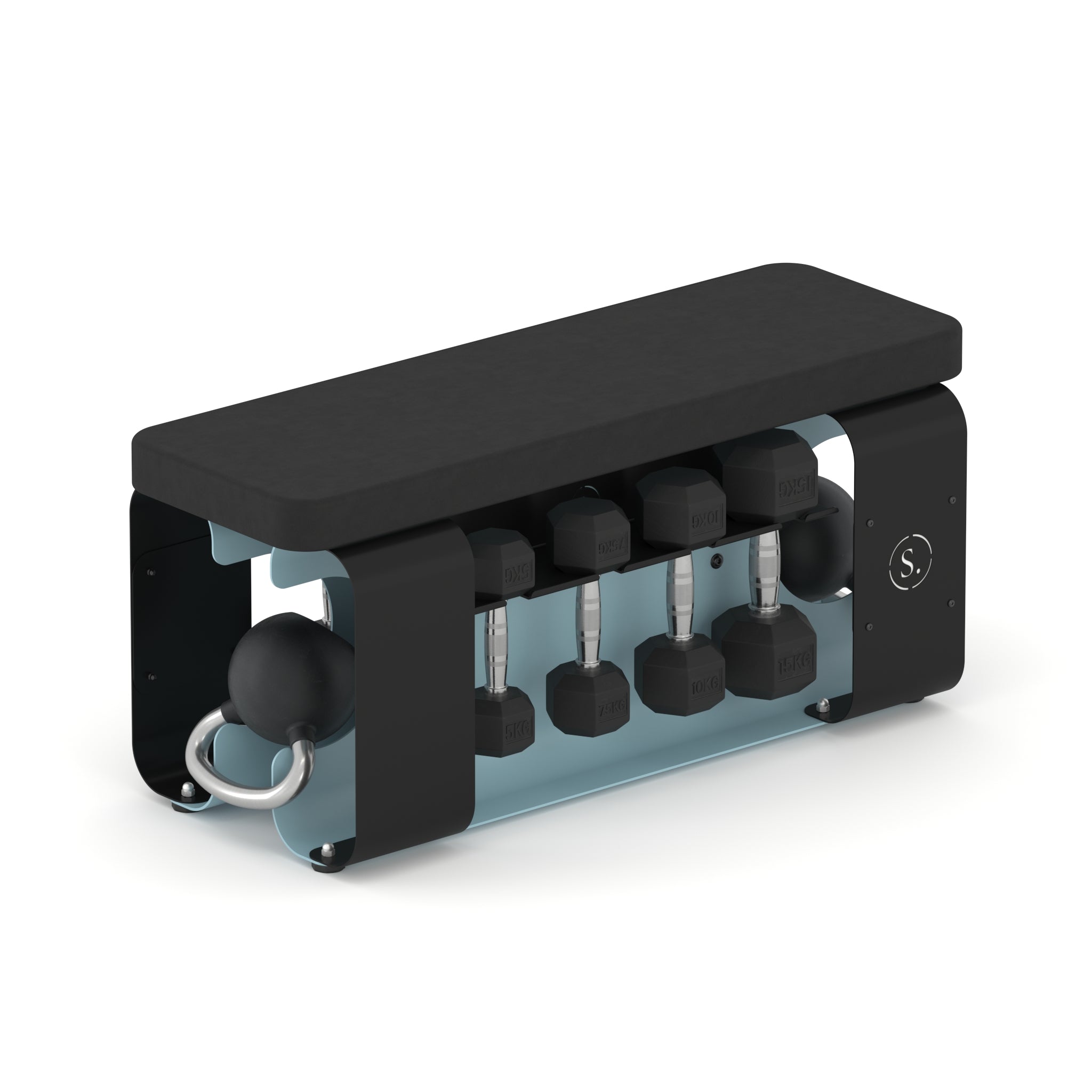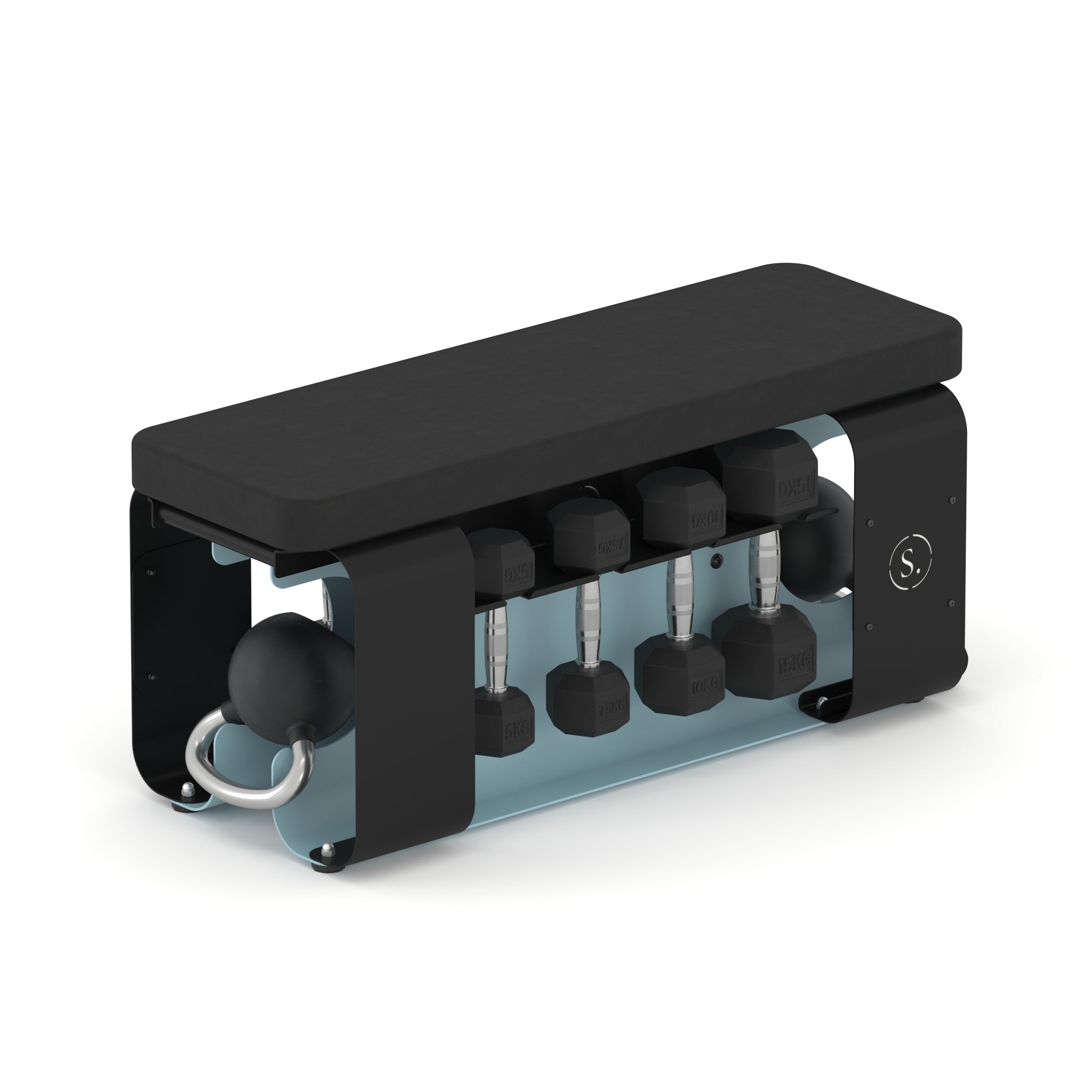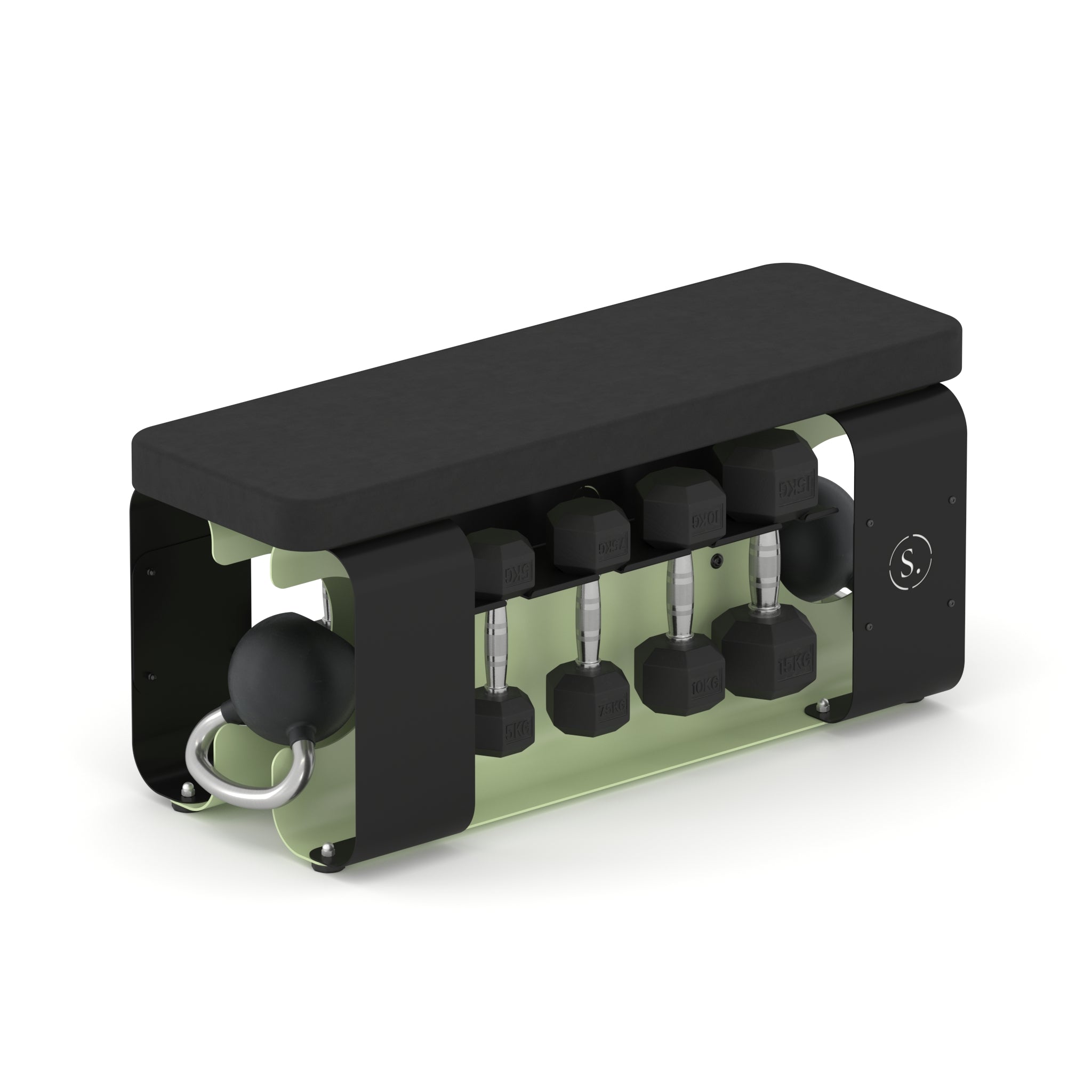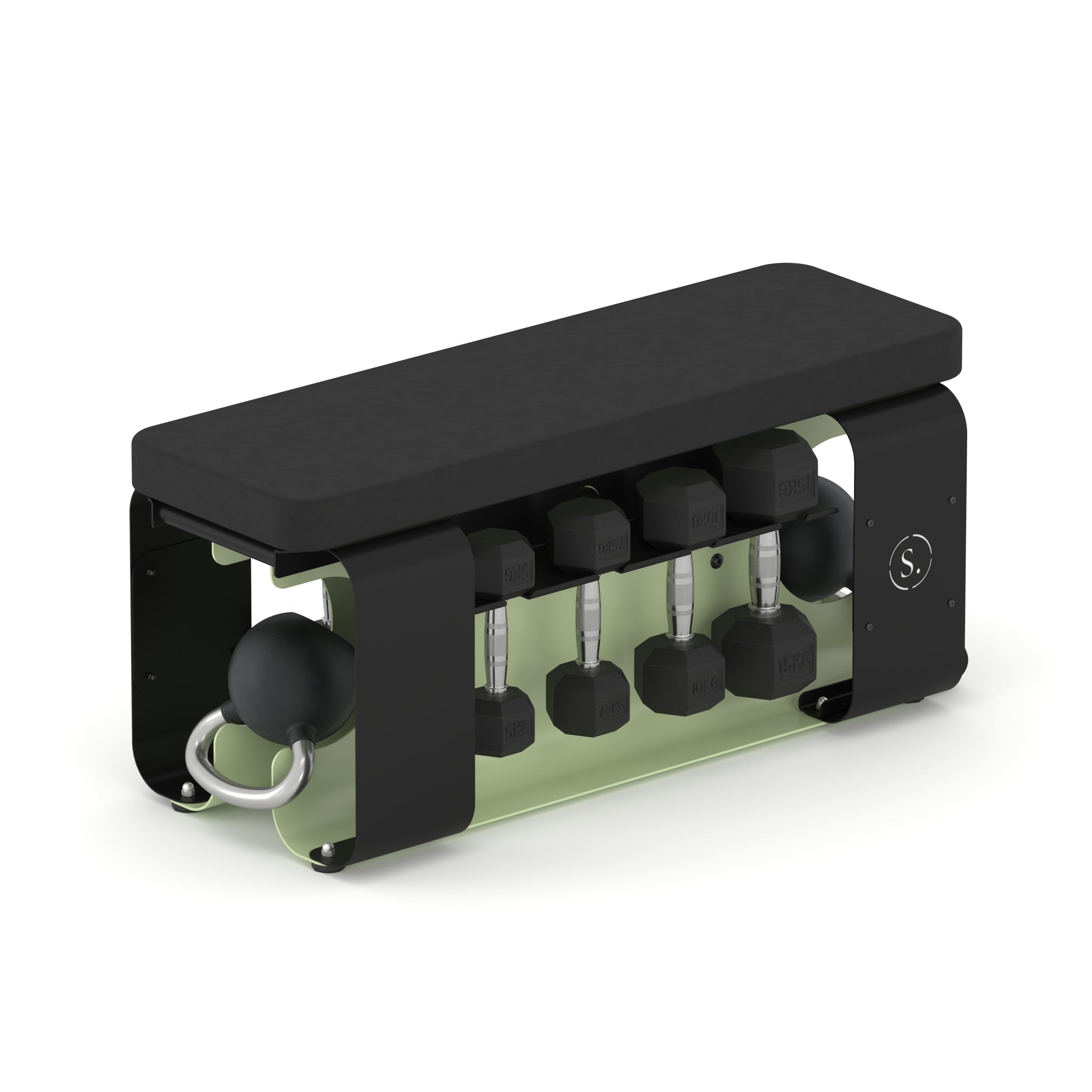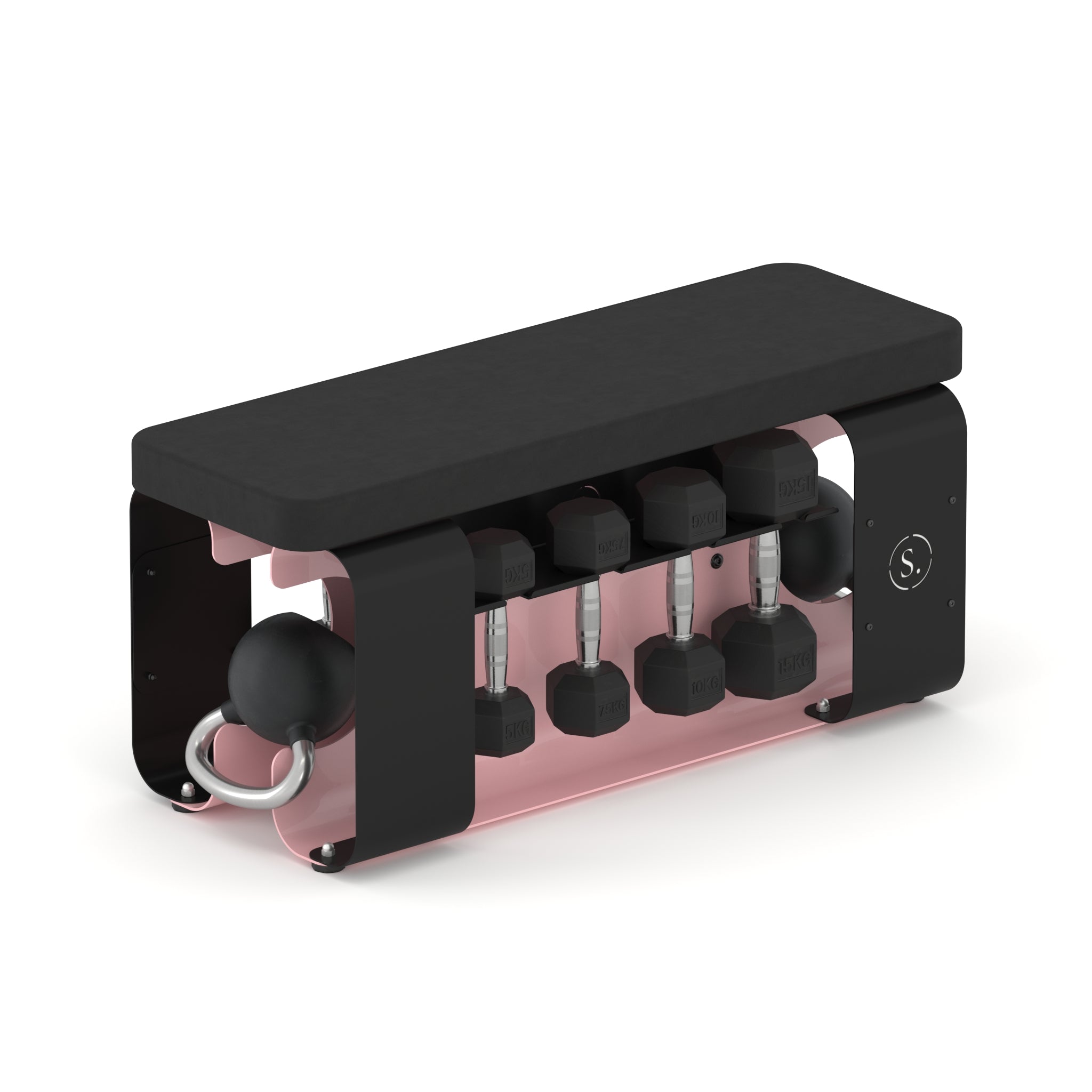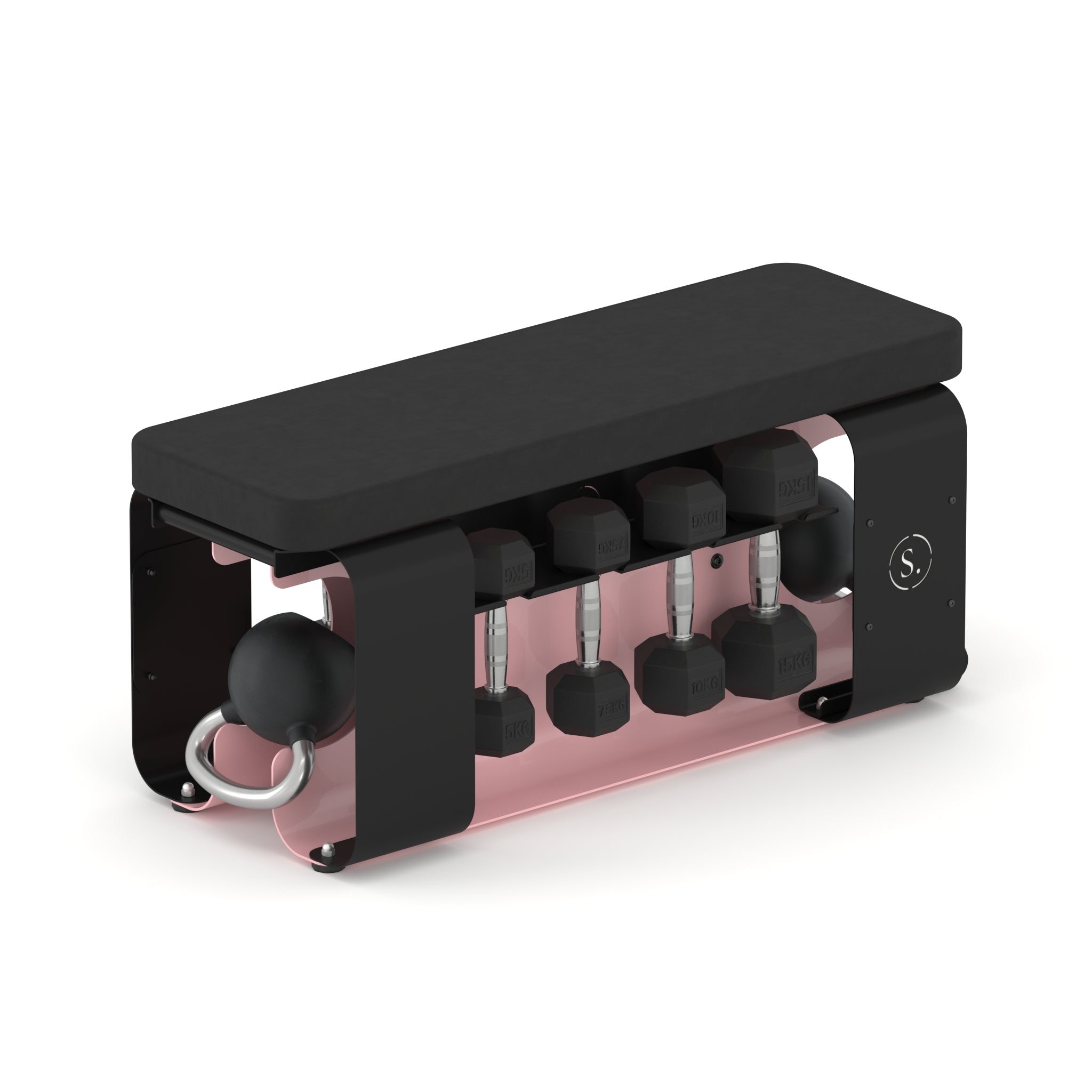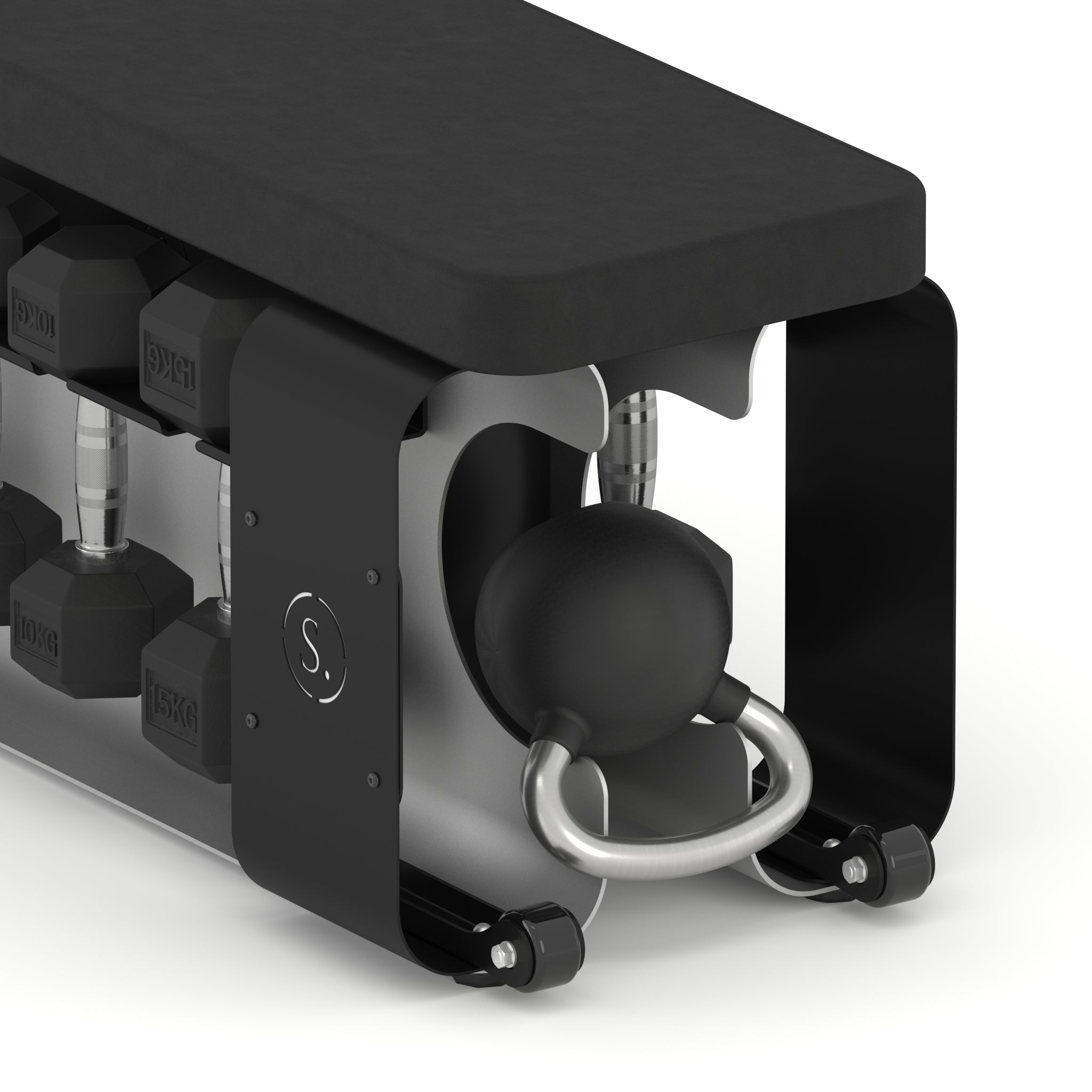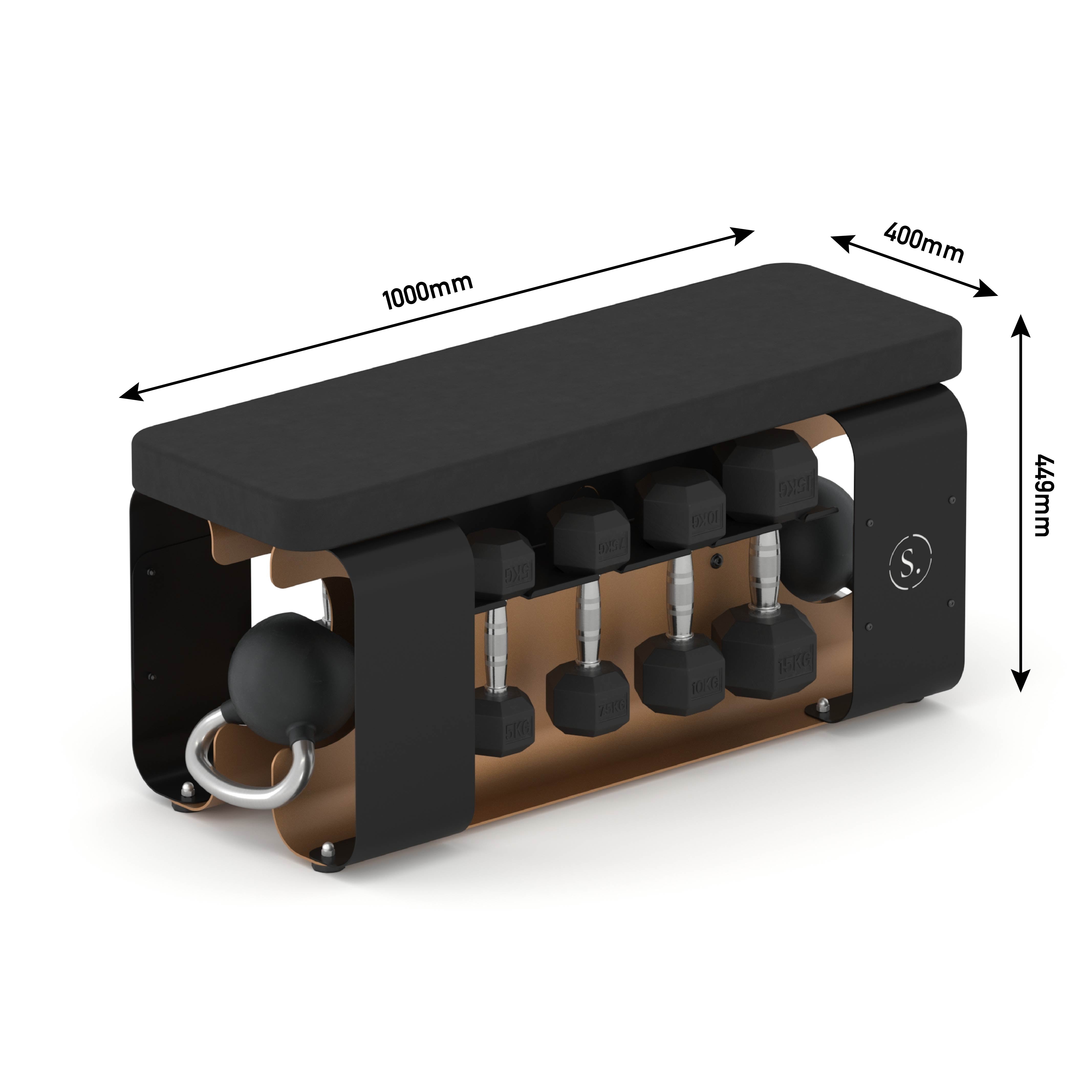 Solo Signature Storage Bench
---
Stand out from the crowd with our UK-designed signature storage bench. 
The Solo Signature Storage Bench is unquestionably unique in design. The curved steel of the steel frame creates a simple and stylish free-weight bench that brings a premium to any luxurious home gym.
We also make a Multi-Adjustable version for incline training.
At Solo Fitness we have a rich history as a supplier to some of the world's leading boutique fitness clubs. The 'boutique studio bench' or 'HIIT bench' has always been a key part of these projects and as a result, our designers have perfected the art of designing smart storage benches. This product is the second generation of our luxury weights bench designed exclusively for the home. 
The bench has been designed to be sleek and simple in design, with great storage options and minimal work in assembly once delivered.
It features a commercial-grade upholstered benchtop plus storage for the following equipment:
4 x Pairs of Dumbbells
2 x Kettlebells or 2 x Med Balls
This equipment is not included in the price of the bench.  
Dimensions (H) 449mm (L) 1000mm (W) 400mm
Buy Pre-Equipped with a Weights Set
Light weights set contains:
Dumbbells - 4kg, 6kg, 8kg & 10kg
Kettlebells - 8kg & 12kg
Heavy weights set contains:
Dumbbells - 5kg, 7.5kg, 10kg & 15kg
Kettlebells - 12kg & 16kg
Warranty
We provide a lifetime home warranty on the steel frame and welds on this bench. 90 days on upholstery.