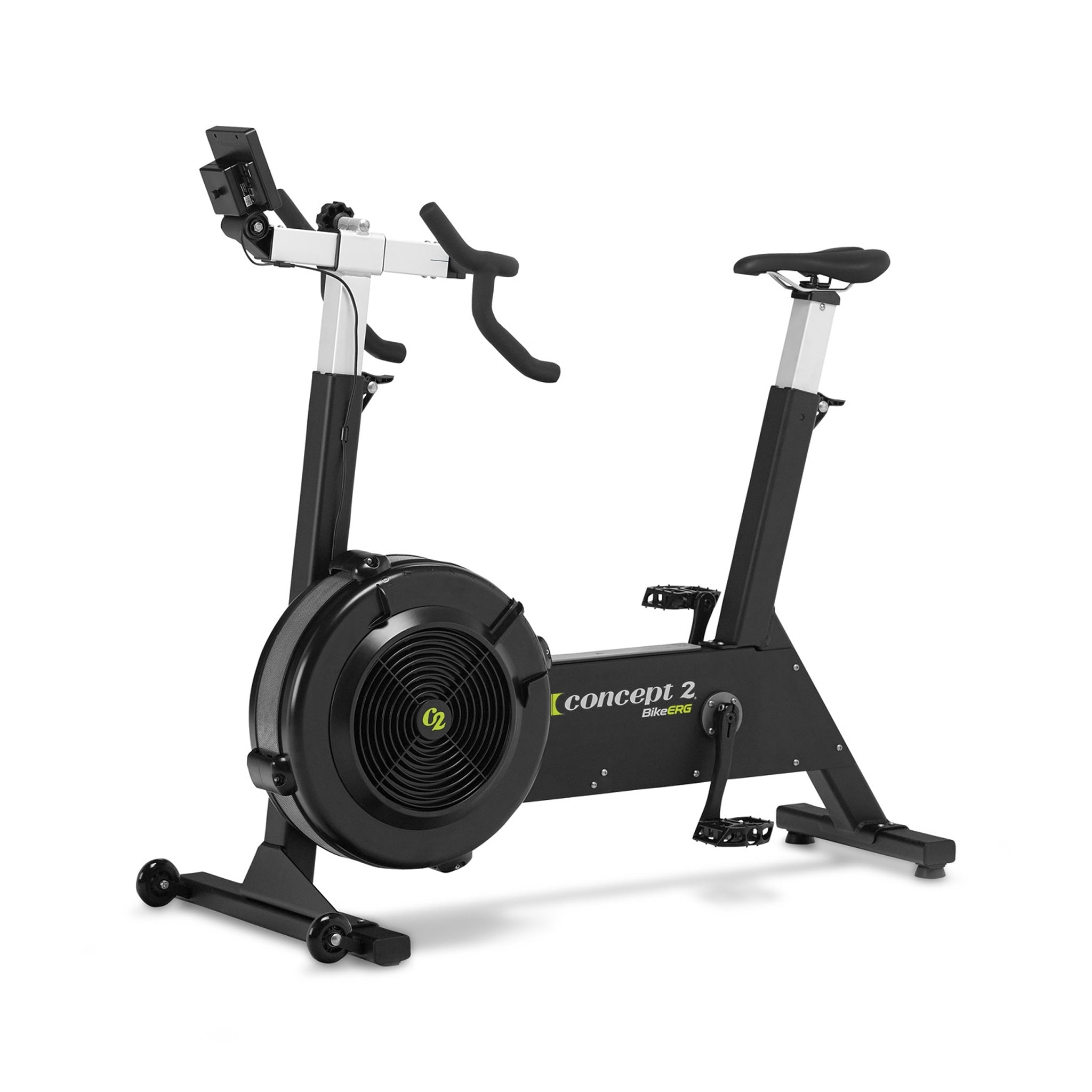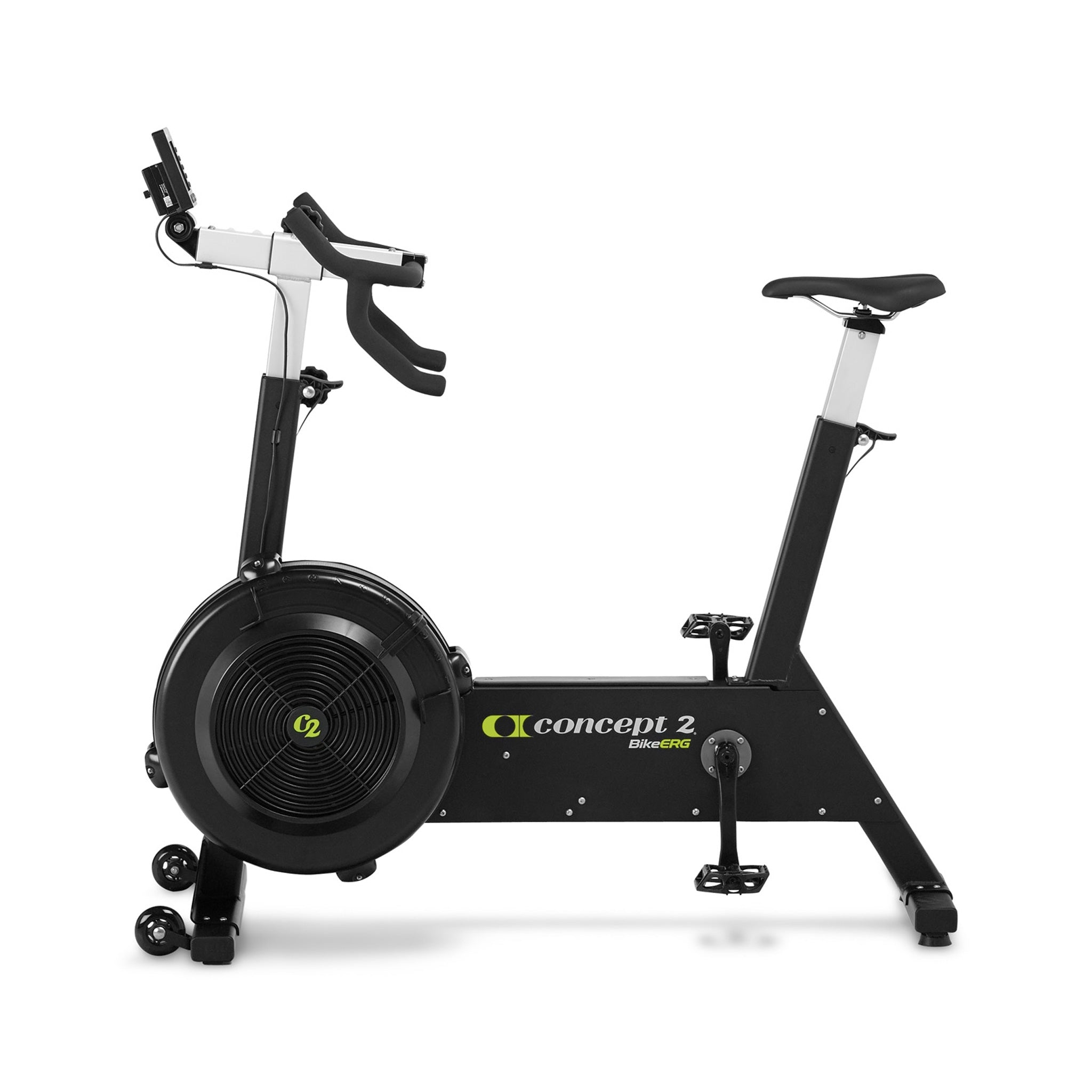 Concept2 Bike Erg Indoor Cycle
---
The Concept2 BikeErg is the latest addition to their premium family of sport-based ergometers. The BikeErg has the same flywheel and PM5 Performance Monitor as the Concept2 Indoor Rowers and SkiErgs, bringing to cycling the strengths and features previously brought to rowing and cross-country skiing.
The flywheel uses air resistance to create a smooth, quiet ride that responds to your efforts. The damper is your "gearing", allowing you to adjust the feel of your ride. Unlike most stationary bikes, the BikeErg has a clutch, so just like a real bike, when you stop pedalling, the flywheel keeps on spinning.
The sophisticated Performance Monitor gives you instantaneous workout feedback, with a wide variety of displays and workouts to choose from. The Performance Monitor is calibrated so you'll be able to directly compare your times and distances with other people, as well as track your progress.
The BikeErg comes from a company with over 40 years of experience of making innovative, high-quality products. Whatever sort of indoor cycling workout you're after, whether you're looking to get fit or gain an edge for your next race, the Concept2 BikeErg is the perfect machine for you.
Flywheel and Damper
The BikeErg uses the same flywheel design as our indoor rowers and SkiErg to create a responsive, continuous ride. The flywheel puts you in full control of your exertion and resistance at all times. The damper allows you to quickly adjust the airflow to the flywheel during the workout. This has a similar effect to changing gears on a bicycle. Opening the damper and letting more air into the flywheel is like shifting into a heavier gear. Closing the damper lightens the "gearing".
Adjustable Saddle and Handlebars
Both the saddle and handlebar positions are easily adjustable. You can set the saddle height with our secure and easy tool-free ratcheting system. The fore and aft saddle position and angle can be adjusted for custom fitting. The handlebars move up and down, and forward and back, and with three different handlebar riding options, you can easily find the setting that's best for you.
Customize Your Ride
Prefer your own set-up? The BikeErg fits most standard bike parts, so you can easily use your own saddle, handlebars and pedals for the ultimate personalized experience.
Product Dimensions: 1220mm x 610mm (L x W)
Product Weight: 31kg
Max User Weight: 136kg
Max User Height: Max Seat to Pedal Dist. 103cm